Ice Chips™ Candy is My New Favorite Treat

I've been a fan of xylitol for a number of years. I use xylitol based toothpaste and sinus products.  I also like to keep xylitol "sweetened" candies at my desk and in my purse. With Ice Chips™, my arsenal has grown by leaps and bounds!
I recently received a care package from The Grannies, and boy was I blown away. The flavors are totally awesome.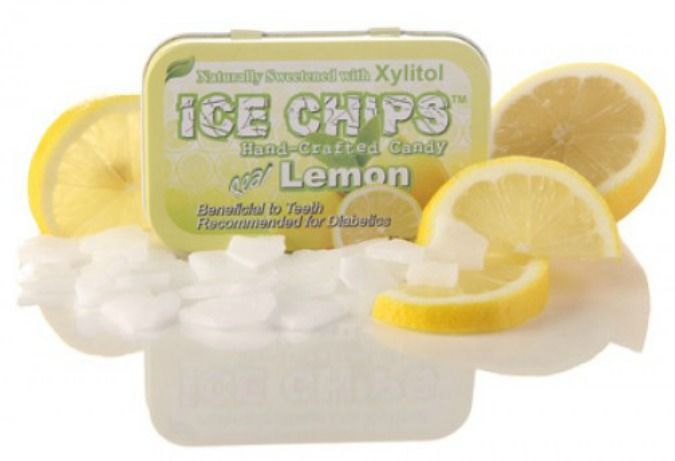 Peppermint
Licorice
Cinnamon
Root Beer Float
Lemon
Orange Cream
Cranberry
Eggnog
Pumpkin Spice
Spearmint
Wintergreen
Ginger
Clove Plus
Menthol/Eucalyptus
Strawberry Daiquiri
Pina Colada
Margarita
Coffee n' Cream
Berry Mix
Sour Apple
Sour Cherry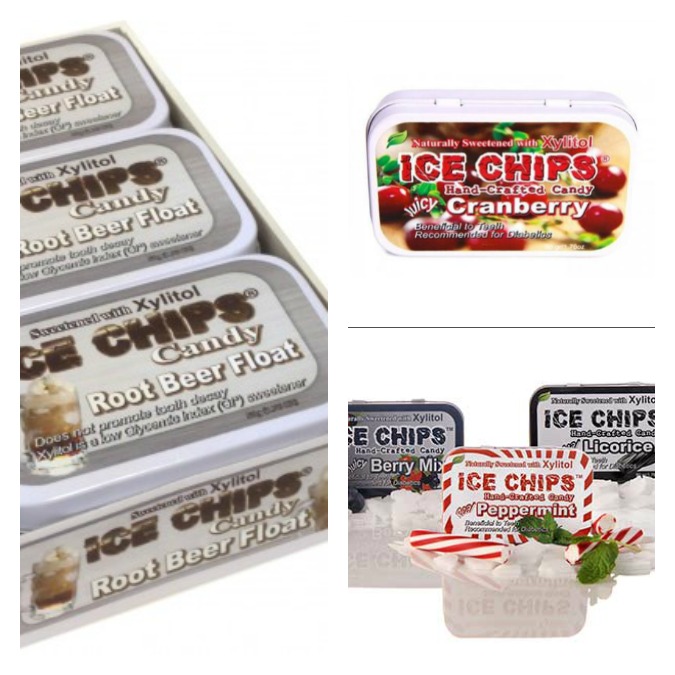 I honestly didn't know which to start with.  First, I ruled out Pumpkins Spice, because I'm allergic to Cinnamon, but oh, they smell so good. Just like fresh Pumpkin Pie. Eggnog was really good – not overpowered by nutmeg. I really like mint, so I was pleased to get a can of Spearmint. My son, scooped up the Coffee Ice Chips™ as soon as the wrapper came off the package, and my husband claimed the Orange Cream.  Both were pleased with the flavors. Clove is strong, as is the Menthol Eucalyptus (which was great when I had a head cold!). Lemon is good, as is Pina Colada, but my absolute favorites are Margarita, Strawberry Daiquiri and Cranberry. I could eat those three flavors all day!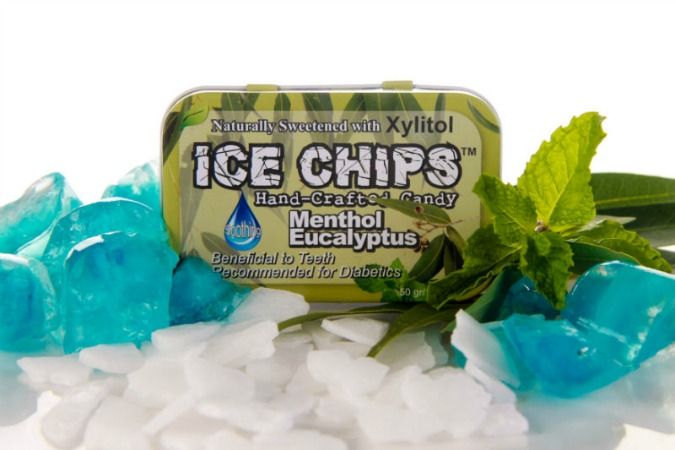 About Ice Chips™
Ice Chips™ are an all natural, xylitol-based mint that come in 20 delicious flavors. Why xylitol? Because it has both restor

ative and protective powers. While it is a wonderful and natural substitute for sugar, it is in the mouth that xylitol exhibits its most beneficial qualities. Many studies show it can actually restore damaged enamel. Additionally, xylitol provides an inhospitable environment for germs and bacteria, meaning they cannot thrive and multiply when xylitol is present. Xylitol is also safe for diabetics. For these reasons, many dentists now sell xylitol products in their offices and encourage the use of xylitol mints and gum in their patients.
If you are interested in sugar free goodies, then I would highly recommend checking out Ice Chips™ brand xylitol based candies.  They taste great and are good for your teeth and gums. The tins that they come in are perfect to toss into a purse, diaper bag, or brief case!
Connect with Ice Chips™: Shop | Facebook | Twitter
Disclaimer:
This product was received from the Company for review purposes only. All thoughts and words in this post is my own and I was not paid to endorse it. I am only voicing my opinion about this product.