The Original PeachSkinSheets for Mom this Mother's Day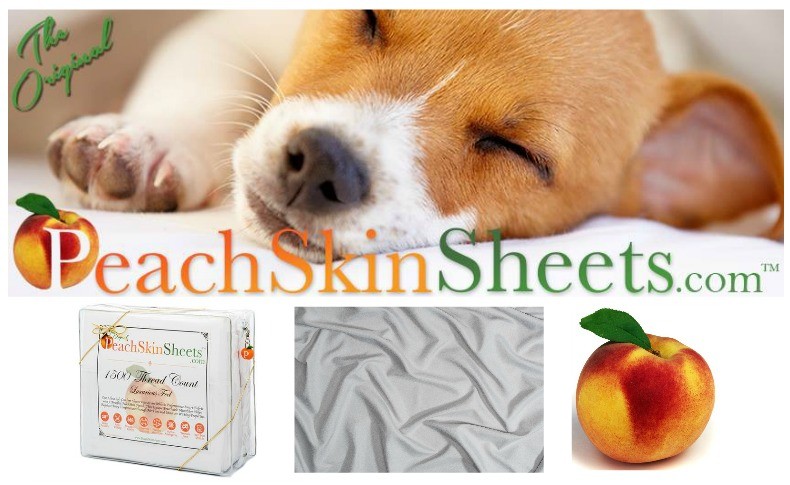 The Original PeachSkinSheets are as soft as a Georgia Peach without all the FUZZ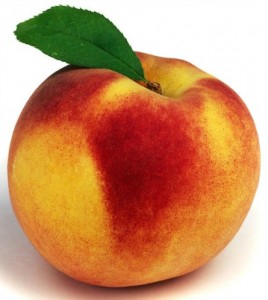 I am a HUGE fan of PeachSkinSheets, and now, so is my oldest daughter.  I kept telling her just how great they are…she didn't seem particularly impressed with my assessment.  That is until she received a set. Now she is a die hard fan too. From the packaging to the attention to detail – PeachSkinSheets IS IMPRESSIVE.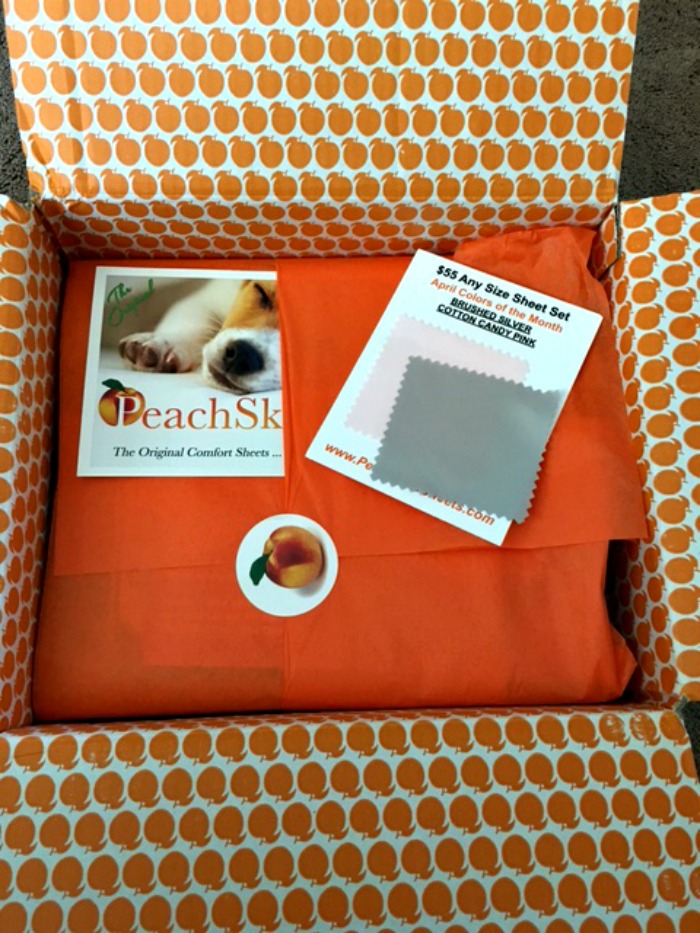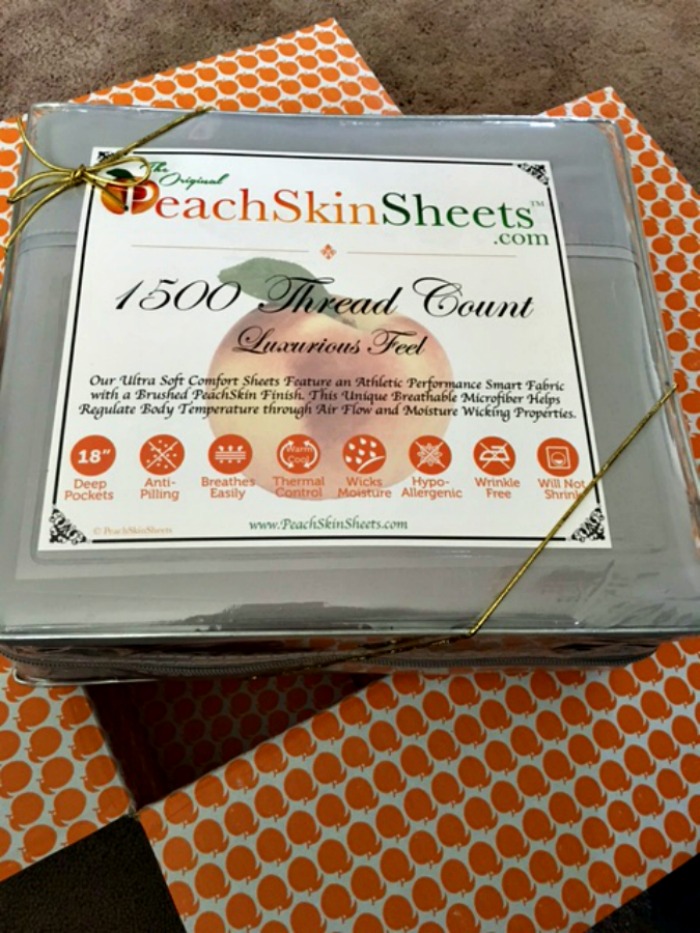 What makes these sheets to awesome with a capitol A? Why I'm so glad you asked! PeachSkinSheets are ultra soft and smooth to the touch.  They breath (better than almost all other sheets), so they are great for summer wand winter use.  The fabric is Anti Microbial, they are made to fit mattresses up to 18″ deep, they won't shrink, are "pill" resistant and did I mention that they are SOFT?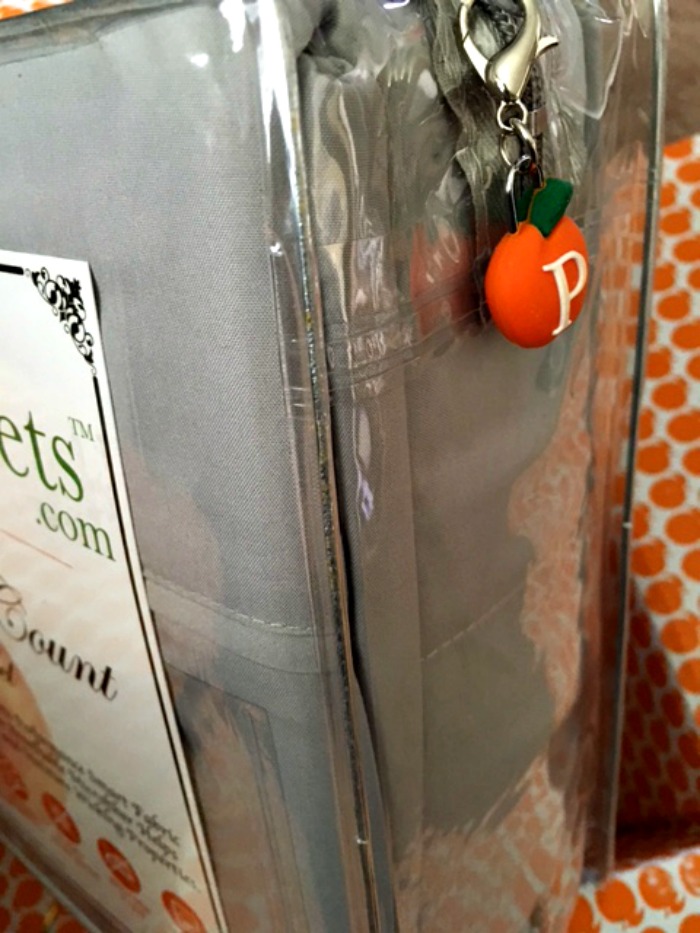 I'll say it time and time again…sleep is so important to our health.  If you think about it, we spend about 1/3 of our lifetime in bed, so our beds and our bedding should be top quality.  I believe in this whole heartedly. I used to think that to get sheets as soft as PeachSkinSheets, that you had to pay a small fortune for them (and I can honestly say that in the past, I have done just that).
About The Original PeachSkinSheets
The Original PeachSkinSheets® is based out of Atlanta, Georgia and features breathable, ultra-soft comfort bed sheets made from a high performance fabric with a PeachSkin finish.  Great for hot sleepers due to its thermal control and moisture wicking properties, they also are anti-pill and wrinkle free.  We pride ourselves on being a quality company with a quality product, and going the extra mile for our customers. We know that you will LOVE sleeping on The Original PeachSkinSheets® Softness!  
After throwing her new sheets into the washer and dryer, Steph made up her bed and when she and her husband crawled into bed that night they were both blown away.
* A little background on my wonderful son-in-law.  He was on track to become an Olympic diver.  He was cut off at the tracks when he became extremely ill and they found a brain tumor.  They type of tumor that he had, and the location, made it almost impossible for treatment.  After much searching, they found a surgeon the was familiar with the type of cancer that he had, and was willing to operate.  This type of surgery is so intricate and difficult to preform.  Unfortunately that makes it very very risky. My son-in-laws spine was nicked by the laser and he became paralyzed. It took years for his nerves to begin to reconnect but after intense therapy and an unbelievable will to be able to walk again (which they said he would never do), he did just that.  He is still paralyzed on the right side of his body, but he completed college and is now a dive coach and teaches college divers and has a private dive club for children from 5 to 18 years of age. The fact that he is still paralyzed on one whole side of his body, means that rolling over in bed is a real challenge for him.  Thankfully he has found that the PeachSkinSheets are so soft that he is able to glide across them, thus be able to find comfortable sleep positionions which equals a better night's sleep!*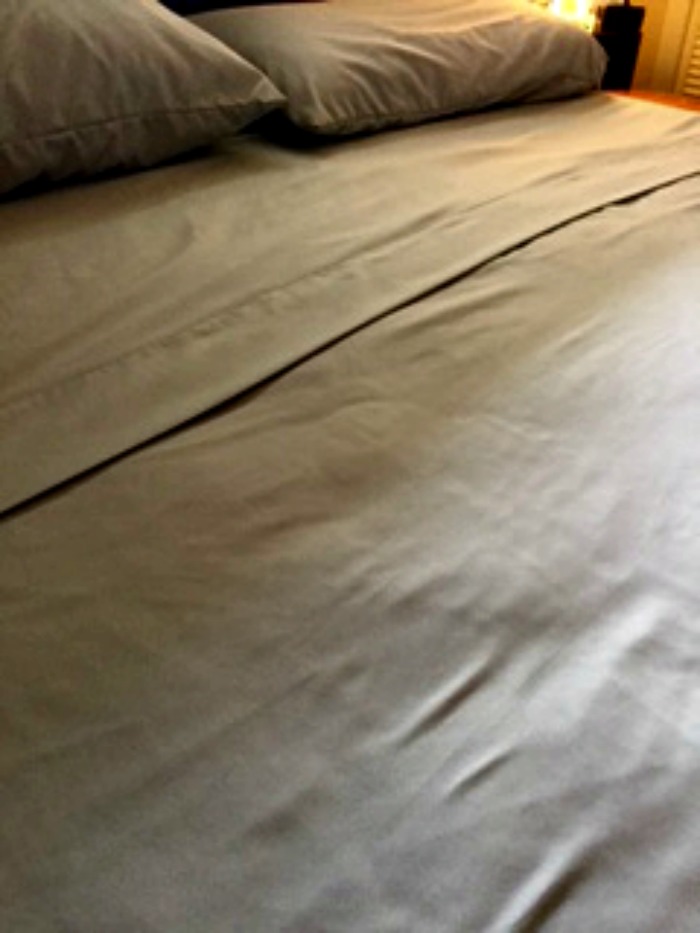 Another huge bonus – because The Original PeachSkinSheets are lightweight, my son-in-law has an easier time making up the bed!
Quality sheets, that are as soft as butter, in so many different colors, and at a price that can't be beat!  AND each month they offer 2 colors that are just $55 per set – no matter the size. For April the colors are Brushed Silver and Cotton Candy Pink!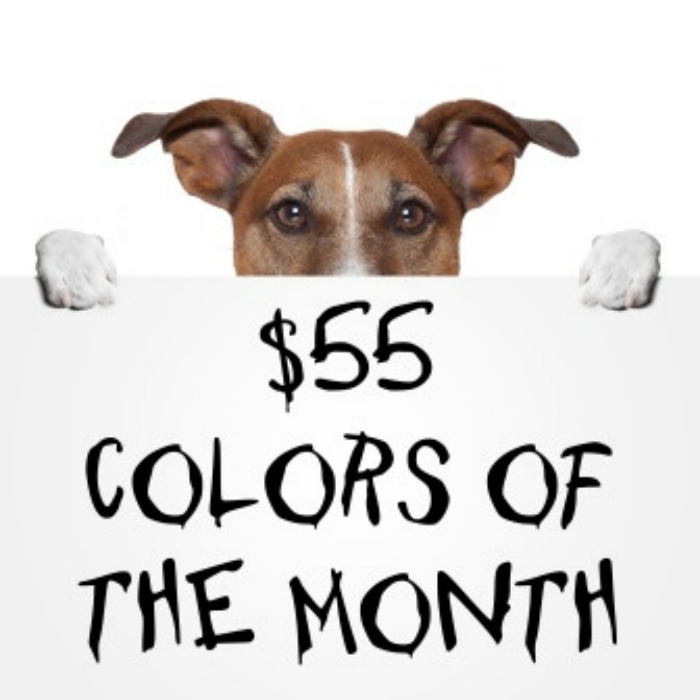 Get mom some new sheets for Mother's Day from The Original PeachSkinSheets. After all, I'm sure you kept her up for plenty of nights when you were young. Now pay her back with great new bedding. Pick out the sheets for her, or get her a Gift Card and let her pick them out herself.  She will love ya for it!
Connect with PeachSkinSheets:  Shop | Facebook | Twitter
Disclaimer:
This product was received from the Company for review purposes only. All thoughts and words in this post is my own and I was not paid to endorse it. I am only voicing my opinion about this product.