Planning a Bridal Shower to Remember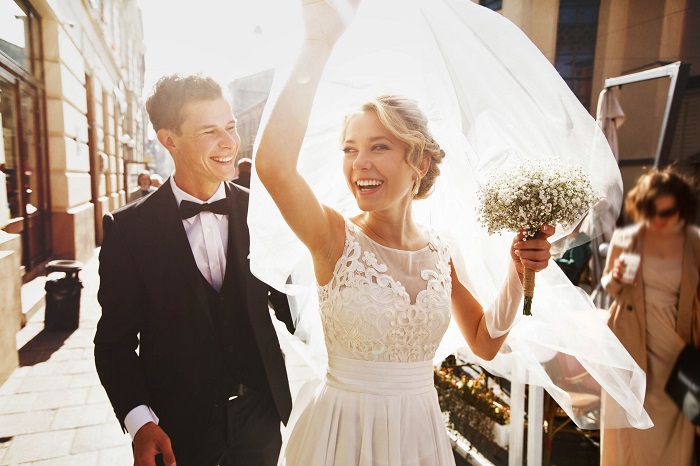 It's always exciting when an engaged friend asks you to be a member of her bridal party. Different brides will ask their bridesmaids to perform different duties, and there's no standard set of bridal party tasks. However, you're likely to play a part in planning a bridal shower, and that's a big deal. It's not as big a deal as the wedding, but a good bridal shower can really set the tone for the rest of the festivities. Of course, gifts are a big part of the occasion, and there's no use pretending otherwise, but they aren't the only thing a bridal shower is about. You should be celebrating the bride more than anything else, so here are some tips for throwing a fabulous bridal shower.
Consult with the Bride
This may seem obvious, but some otherwise well-meaning bridesmaids might throw a surprise bridal shower for a bride who hates surprise parties. Even if the bride loves surprises, there are still a lot of problems with this approach. For one thing, you risk inviting people to the shower who aren't getting an invite to the actual wedding. That's a definite etiquette violation. You don't want bridal shower guests to feel like they're good enough for an invite to the warm-up act, but not good enough for the main event, and you definitely don't want to make the bride and groom look like gift-grubbers. So check with the bride and get a copy of the wedding guest list before you send out shower invites.
Learn what sort of gifts the bride prefers. There are some brides who'd be totally fine with receiving sex toys and naughty outfits, but other brides would be mortified to open a sexy honeymoon outfit in front of their great-aunt, Ethel. The bride should feel comfortable and relaxed, not embarrassed and ashamed.
Prepare a Theme
The best parties have themes, and that includes bridal showers. Things really come together once you settle on a theme. Picking out decorations becomes easier. You can even find a bridal shower chair that helps set the mood for the festivities. The theme can be as elaborate or simple as you care to make it. For instance, if you're having a Sunday brunch shower, the theme can be something like "Sunday Funday". Feel free to aim for classic elegance, country chic, or anything in between.
When planning a theme, keep your venue in mind as well. Once again, if you're having the bridal shower at a church banquet hall, you should skip the lewd party favors. Remember that some venues allow you to bring your own booze, while others require you to buy it on-site. Alcohol expenses can pile up really fast, so keep that in mind when you're in the planning stages. You don't want to be surprised by the alcohol bill at the end of the party.
Don't Forget the Games
You've got a menu planned out. You've got the mimosa supplies ordered and ready for delivery to the venue. You even have a theme and decorations, but don't forget the games. Bridal shower games are one of the best things about these events.
The games can be as wholesome or as raunchy as you (and the bride) want them to be. A game like Bridal Mad Libs can go in lots of different directions, and the unpredictability is half the fun. You can also ask guests to write down certain predictions about the wedding and the spouses-to-be. You might ask them to predict the most common color of wedding guest dresses or even something like the name of their first child. Be a little careful if you're going to mention the possibility of kids, though, since it's 2018 and not every married couple plans on having children. Don't trip over any potential landmines during what should be a happy, light celebration of love and friendship.