Photography Tips for Creating an Incredible Rental Listing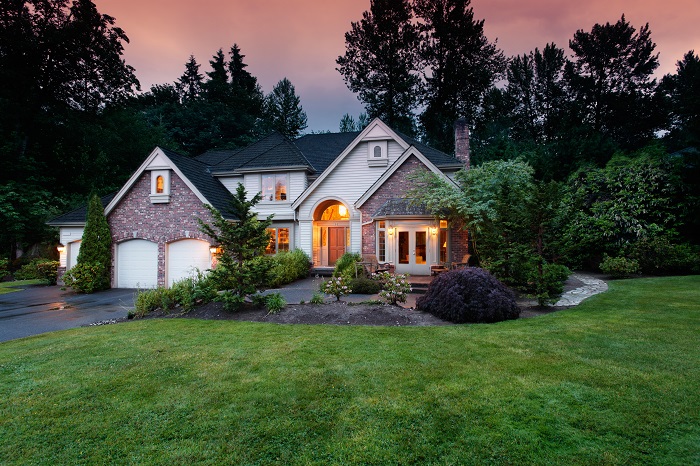 You've got a rental property that's vacant, which means you need to craft a rental listing that will bring in potential applicants. But how do you make sure it will stand out in a sea of listings? You start with great, eye-catching, photos that give the people scrolling through listings a strong incentive to stop and take a closer look. Everyone has a camera on their phone right now, and somehow, that translates into the idea that anyone can take a good photo if they just point and click. That, however, is not the case. Read on for three ways to create rental photography that can help you secure your next tenant.
Get Multiple Angles of Each Room
There are certain things renters look for in an apartment or house, including an open floor plan and stainless steel appliances. What does that mean for you, the landlord? It means you can't just take a single photo of each room and expect that to be enough. You need to take multiple angles of each room to show how different parts of the property play off of each other. The property isn't just a series of rooms in isolation, after all. For instance, maybe you take one photo from the kitchen to show the view of the living room, and then one photo from the living room to show the view of the kitchen.
Photos should usually center certain things in each room. For instance, the kitchen photos should look relatively close to how they'll look when someone is standing in the kitchen. You don't want your photos to be angled either too high or too low. If you've got the counter space tenants dream of, then show it off to full effect. If you've just installed a fancy new backsplash, make sure to feature that, as well.
Take Photos Outside the Property
In 2018, the average rent is $1,209 a month for a one-bedroom apartment and $1,442 for a two-bedroom apartment. Those are both increases from 2017, although rent has actually gone down in cities like New York. The old rule that says renters shouldn't spend more than 30 percent of their gross income on housing doesn't really apply anymore, especially if you live in a major urban area.
This all means that if renters are going to pay more, it's also fair for them to expect more. You can't just show photos of the inside of your rental property; you need to go outside and snapshots of the surrounding property, as well. This is important whether you've got a house, duplex, or apartment. What does the parking lot look like? Are there carports to protect tenants' cars from rainstorms in summer and snowstorms in winter? If so, photograph them. Show the front entrance of the apartment. If there's a back patio or porch, display that, too.
You'll get a lot of information about potential tenants through a tenant screening report, so you'll want to give them plenty of information in return. Your goal is to give prospective tenants a full picture of what every aspect of their life in your property will be like.
Check the Lights (and the Flash)
We've all been there: We think we're taking a great selfie, but then we look at the photo and realize that the overhead light reflecting off the bedroom mirror is casting an intense glare that ruins the whole thing. Do everything possible to avoid the glare, even if you have to lower or dim the lights and temporarily replace them with lamps or other lighting sources.
Speaking of mirrors, if you show up in a mirror or other reflective service, then you need to retake the photo. It may sound harsh, but prospective tenants want to see the property, not you. Don't photobomb your own rental property; it's just going to look distracting and unprofessional.
Following these photography tips should be a breeze. Feel free to take multiple shots of the same space and choose the best picture when listing your property. By offering angled photos of both the indoor and outdoor spaces all while being mindful of the lights and shadows, you should grab the attention of many tenants who would be interested in seeing your property in person.