Rookie Chef Is The Perfect Holiday Gift!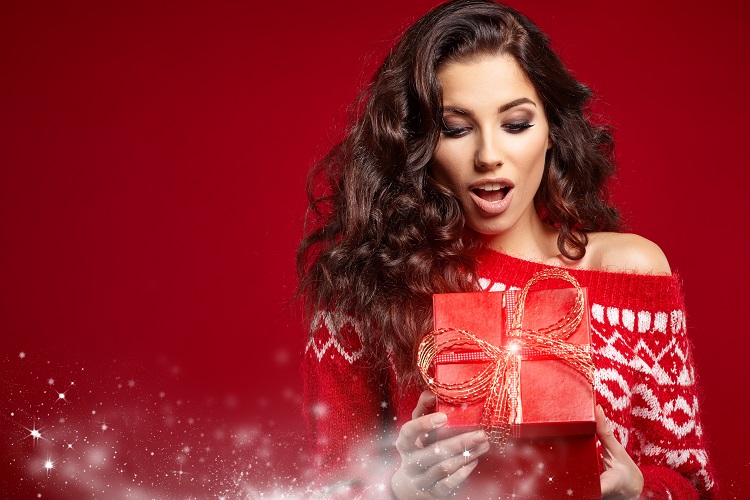 The way I view cooking/food prep/meal planning has, recently, completely changed. The lightbulb came on, I had an "ah-ha" moment, palm to forehead!  If your kids aren't helping you in the kitchen, you're working too hard!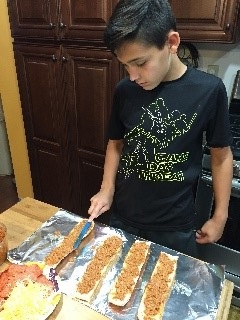 Rookie Chef makes it so much easier! It's an innovative, cutting edge new line featuring the Rookie Chef Island Cart with accessories, give them their own space, with their own tools at just the right height, it's a win. Pulling chairs up to the counter is so 2015.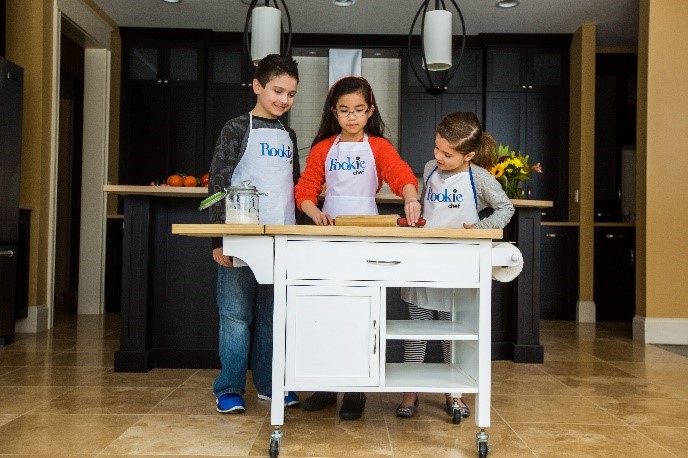 Imagine, instead of making dinner every night, you only make dinner a couple times a week. Involving the kids, allows them to choose new recipes that get us out of the "same ole same ole" rut we fall into. The Island Cart is constantinspiration; they become engaged in shopping lists and budgets. It's such an incredible teaching/learning experience. They just want to be like their parents!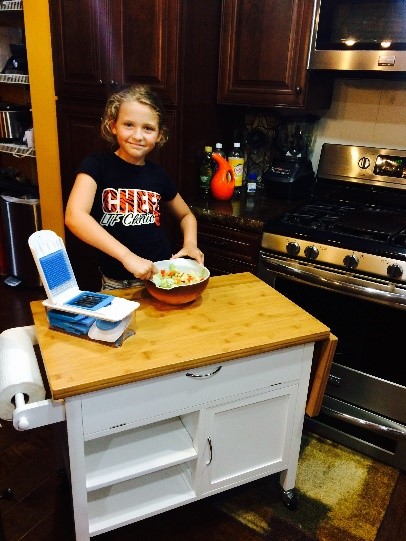 Now, tonight is your night to cook and you chose fajitas, the kids want to help. Other than the stove work, everything else is done using Rookie Chef items (minimal knife work). One kid chopped the onions, tomatoes and added cilantro to have fresh pico de gallo; all this by using the Slicer-Dicer. The other child is slicing onions and peppers and shredding cheese, using the Slicer-Dicer again.
Suddenly you are in the kitchen with the kids, spending more time together, learning the details about their day and all the new friend drama. Before you know it, dinner is done. Introducing Rookie Chef to your kitchen is like adding a sous chef. I always say it's like magic. The Island Cart and accessories are the purchase but what they give back is worth so much more than money.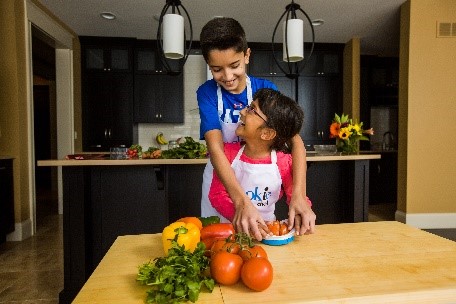 On the daily, I've never seen anything bring the family together like cooking does. We all know the kitchen is a gathering place and kids cooking is becoming much more popular. Pride is easily seen in sporting events or academics, but at home….get them cooking and you'll see them flourish.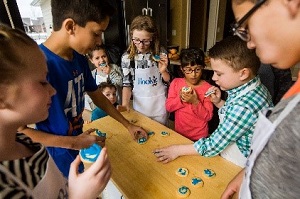 These are life skills that used to be taught in school, past tense. Until now, we've never had anything to compensate for the loss. In an age dominated bytechnology, we need balance. We need the pendulum to swing back to the side of getting your hands dirty, making something, learning life skills. Give a child a piece of paper and paint and they will be proud of their creation. Give a child a pudding packet and some Oreos and they will gloat about their dessert for as long as it lasts and then some
Take pictures, feature dishes, display them like artwork. Your child will grow 3 inches in pride alone. The family unit will be stronger not to mention all the good food to be had.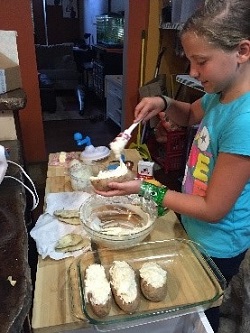 Parting thoughts: Rookie Brands has a soft spot for the poor and homeless. We've decided to give the first 10% of each sale to building Rookie Compounds. Self-sustaining communities that will provide homes for the homeless, rehabilitation programs, work programs and education programs. The people that know a trade will give back to the community, the garden overflow will be given to the community and sold in farmer's markets to raise money for more compounds. So when you decide to invest in your family, you are investing in a stranger that will never be able to thank you, but will be eternally grateful!
Make something good and send me a pic!
@_rookiechef
FB/rookiechefs
Vanessa Retter
Founder/ CEO
Mom
Inventor