Spending the Summer in North Carolina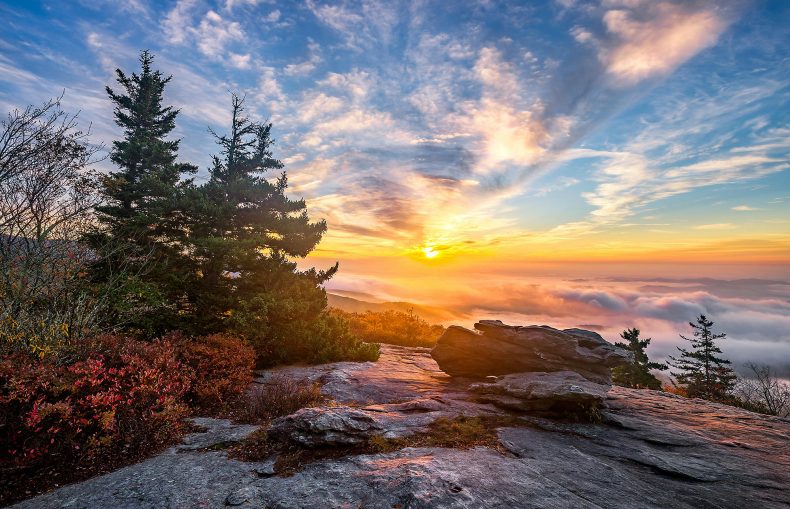 The beautiful mountains of North Carolina are some of the nicest places to spend those lazy summer days. Despite being in the south, it doesn't get nearly as hot here as it does in other places, and summer is the high season for activities in the area.
If you're looking for land for sale in North Carolina, you can't do better than the mountains. There's something for everyone and always something on in the Blue Ridge mountains. Here are just some of the things you can do during your summer.
Take the driving tour
Ashe County is right by the gorgeous Blue Ridge Parkway, one of the finest drives the world over. It's a convenient place to take day trips in any direction. Try heading up to Galax, VA on a Friday night to visit the historic Rex theater. Every Friday at 7:00 pm, the Blue Ridge Backroads Live radio show is broadcast from the theatre.
Or, try some of the high country back roads. There is both a Northern and Southern loop which will take you along the NC-194 byway through Avery, Ashe, and Watauga counties. Stop in Blowing Rock or Banner Elk to the south or Lansing and Helton to the north.
Meander through the art district
West Jefferson has a beautiful arts district with community murals, studios, and galleries. The area is small enough to make a day of it, walking along and stopping for a break in one of the many lovely cafe or amazing restaurants.
Head over the Ashville, NC to the Riverside district and watch the artists work and ask them questions. Whether you like painting, glasswork, sculpture, or photography, you'll find something you'll love. In nearby Greenville, SC, there is plenty to do at the Art Crossing along the Reedy River Trail. Be sure to explore the Swamp Rabbit trail while you're there.
Join a festival
The summers are alive in the North Carolina areas, particularly if you love music. The third Saturday of June is the Wayne C. Henderson Music Festival, and Guitar Competition with proceeds going to send budding young musicians to study.
In July, Christmas in July or the River House Winefest are some of the best fun you can have. In August, the Rotary Old time Bluegrass Fiddlers Convention is dedicating to preserving the mountain music heritage; and if you're still around in September, don't miss the literary festival in Ashe County.
Get out into nature
Whether you love horseback riding, canoeing, tubing, or fishing, you'll find it all and more in the North Carolina mountains. You can rent water sports gear in Jefferson and Crumpler around most of the major rivers or take your own boat to one of the area's many lakes and rivers.
Good fishing is everywhere, no matter what type you prefer. There are many opportunities to go horseback riding, too, and you're spoiled for choice when it comes to hiking trails. Mount Jefferson offers kid-friendly trails as well as challenging hikes.
Community events
Explore the community and get to know your neighbors! Ashe County has a full calendar of events at all times of the year. Whether you want to do some line dancing, whiskey tasting, beer pairing, pub quizzes, or take part in any kind of music classes or jamboree nights, you'll find something to do all summer long.
There are also regular concert series, art classes, and pot luck dinners. The crafter's markets are open year round, and Ashe County keeps a calendar of events so you'll never miss anything. There's something for everyone in the Carolina mountains, and half the fun is in the exploration.