The Pod is a charger for your Apple Watch.  It is not only powerful, it can fit right in your pocket for easy travel. The  Pod packs is  compact with high density 1800mAh lithium ion battery which is enough to keep you going for three days. Toss Pod in your pack, and you will have enough power to get through a long weekend. You can't beat that!  The Pod holds up to 4 charges.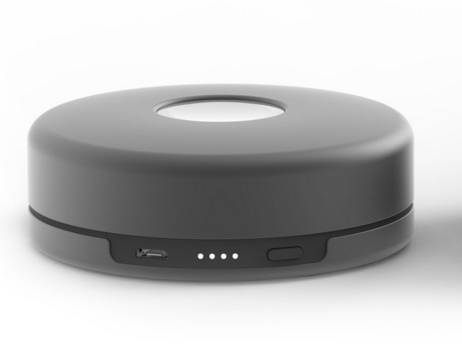 About the Pod
Size: 72mm (diameter) x 25mm (height) and only weighs 132g.
1800 mAh high density lithium ion rechargeable battery, Micro USB (in), Type A USB (out)
It is made out of Precision stamped and anodized aluminum casing, polycarbonate plastic enclosure, Dupont Versollan TPE rubber base
The charge input is Charges with Micro USB
The charge output is 5V / 1A Type A for both 1m & 2m versions of Apple Watch magnetic charging cable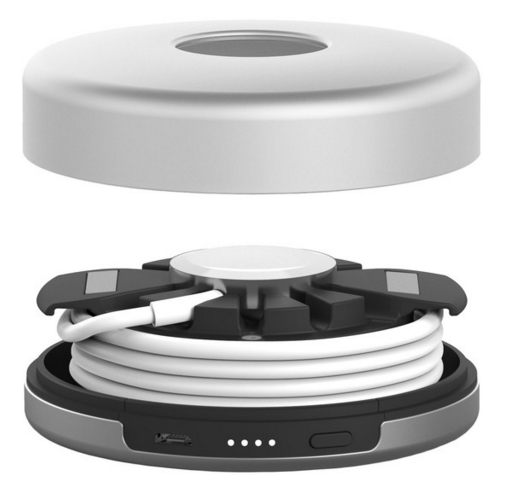 The Pod for Apple Watch is meant to be used with the charging cable that comes with the Apple Watch and does not come with its own cable for charging the Apple Watch. It does come with a cable to charge the Pod itself in any USB type A port.  The Pod for the Apple Watch works with both the 1m & 2m variations of the Apple Watch charging cable. It also works with both the plastic and metal version of the cable, though you need to use the included spacer with the metal cable for it to work properly. The Pod for Apple Watch uses pass-through charging when plugged in, this means that it will charge the Watch first and then itself. The Pod itself takes about roughly two hours to fully charge depending on the level of input. Talk about a quick charge when you don't have a lot of time to wait for it to get fully powered.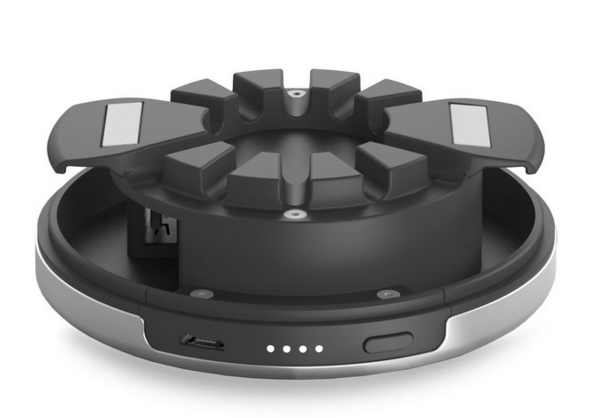 The  Pod is constructed with an awesome, smooth aluminium finish, so there is no struggle getting it in or out of your pocket, purse or bag. There are no hard edges that will cause any holes in your jeans or pants with it being circular, it sits nicely, no matter how it falls in. The Pod is about the size of a hockey puck.
You can purchase your own at Best Buy or on the Nomad site. Also please visit them on their social media:
Facebook | Twitter | Google Plus | Instagram | Blog
Nomad has been generous enough to offer  S.H.E. Informed readers a chance with win their very own Pod for Apple Watch. Simply click on the giveaway image below to enter for your chance.