Two Websites to Find Your Next Hairstyle Inspiration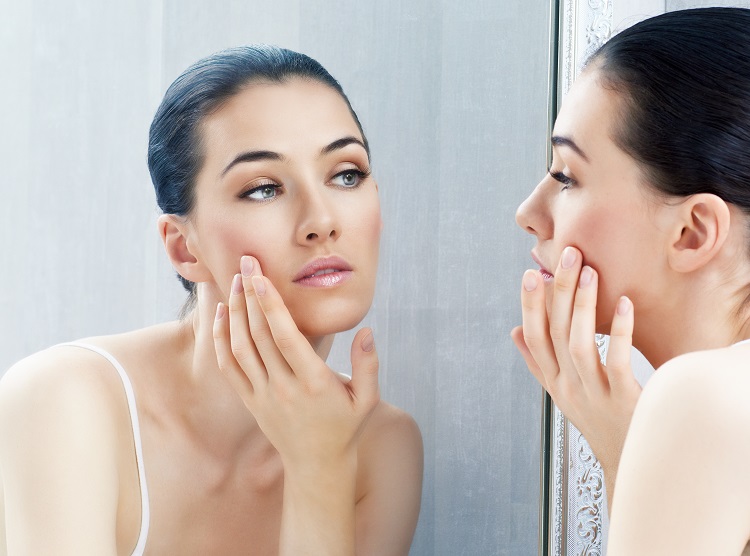 The perfect hairstyle is one that leaves you inspired, feeling exceptional, beautiful and unique. A touch of chichi with confidence, a well-trimmed midi or celebrity-inspired long hairstyle, it must leave you feeling special. To help you find the next hairstyle inspiration when you're out of better ideas, here are two websites with all the hairstyles you need.
Care For Hair
If you want to find a hairstyle fast, then Careforhair.co.uk is the place to go to. The website is like pinterest and you get to view over 1400 photos of inspirational celebrity and non-celeb hairstyles.
Care For Hair mobile site is pretty simple to use. The user friendly interface is the best part about the website along with the filter option which allows the user to find the exact hairstyle they are looking for. If you are headed for a prom or if you are headed for a wedding or any other event, you can find the hairstyle that would be perfect for the occasion. If you want a specific hairstyle, be it long or layered or a bob or a pixie cut, you can filter and find it quickly.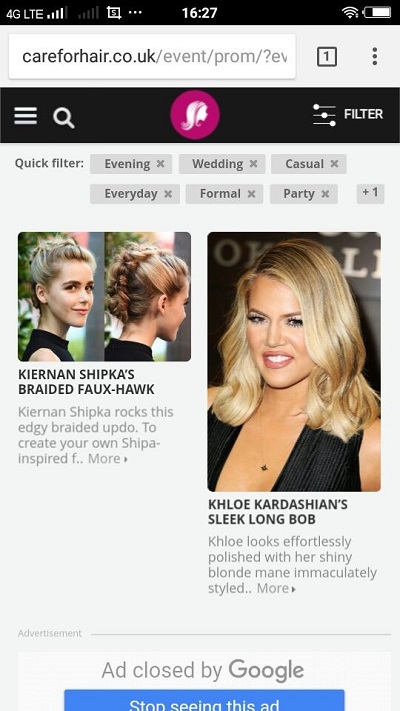 The way you feel is important and you can have a hairstyle that transmits your attitude at the moment by using the attitude filter. If you are feeling feminine or playful, you can filter and find the hairstyle for the feeling. These and the other options are some of the reasons why many are flocking to this website and selecting their favorite hairstyles.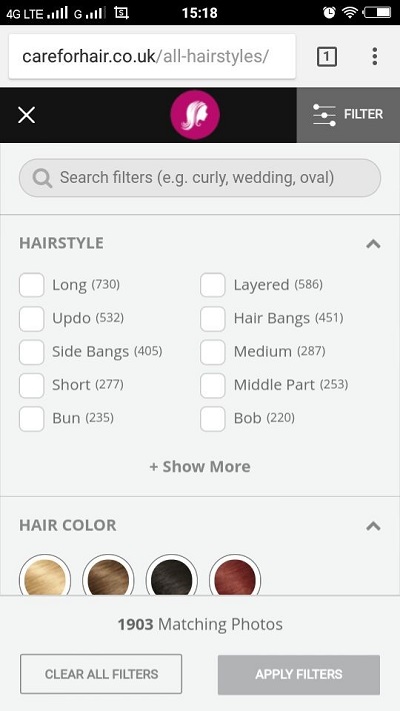 Pinterest
As of April 2017, Pinterest total pins stood at 75 billion among its registered users who are over 176 million. Of all Pinterest users, 85 percent are female. It goes without saying the social site is one of the best places to find your next flattering hairdo from millions of images uploaded daily. These images show the best and popular hairstyles for your unique type of hair. From short hair for women, long hairstyles for ladies with fine hair, braids to short wedge hairdos there's something for everyone.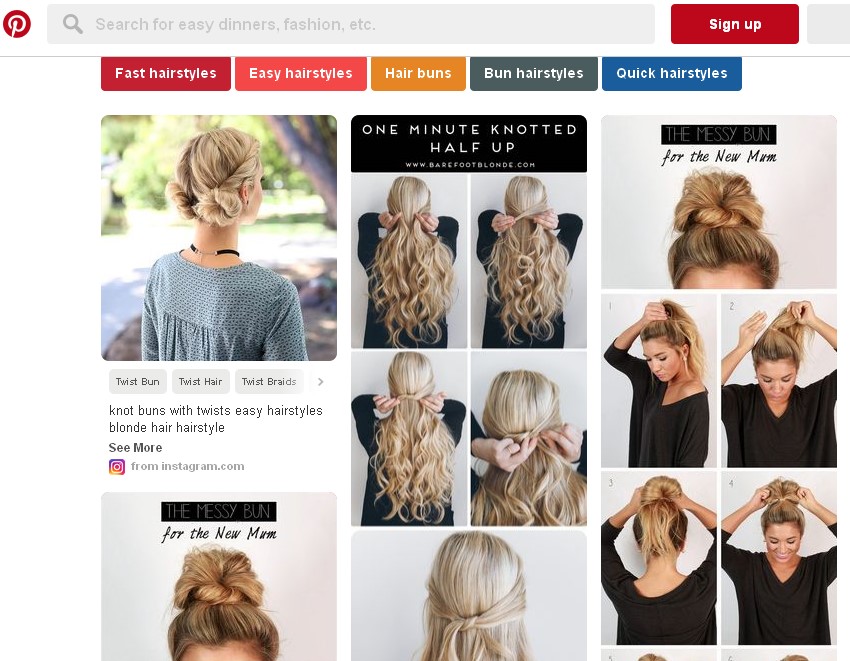 Are you an older woman looking for the perfect hairstyle? Pinterest has thousands of images for teens, middle aged women to older women over 50 years of age. If you use glasses and wonder whether it's a choppy haircut or a medium hairstyle that'll do, the site has all the answers. Universal modern shag and short spiky hairstyles mightn't make sense to you on paper but on Pinterest you'll find hundreds of images that inspire you to try the right one for yourself.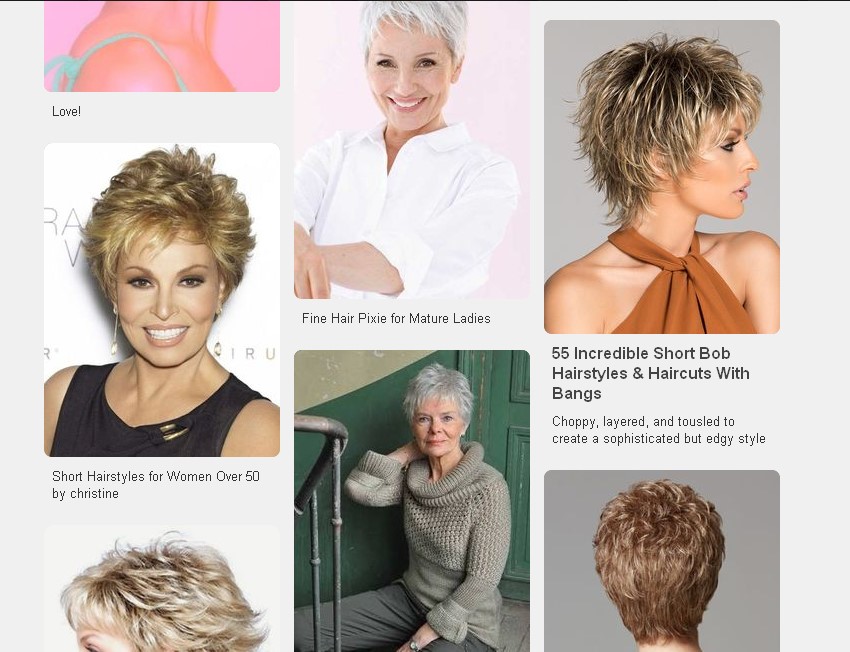 Celebrity inspired coifs and cuts are immense in Pinterest. With tutorials, coming up with a feisty hippie hairdo is easy. You're shown how to do it. Fans of braided hairstyles, whether its rope braids, updo or just short braids will love the gallery of hairstyles at their disposal.
Looking for a specific hairstyle or just an overnight hair hack for an event the next day? Pinterest could have what you need.