Using CBD to Reduce Anxiety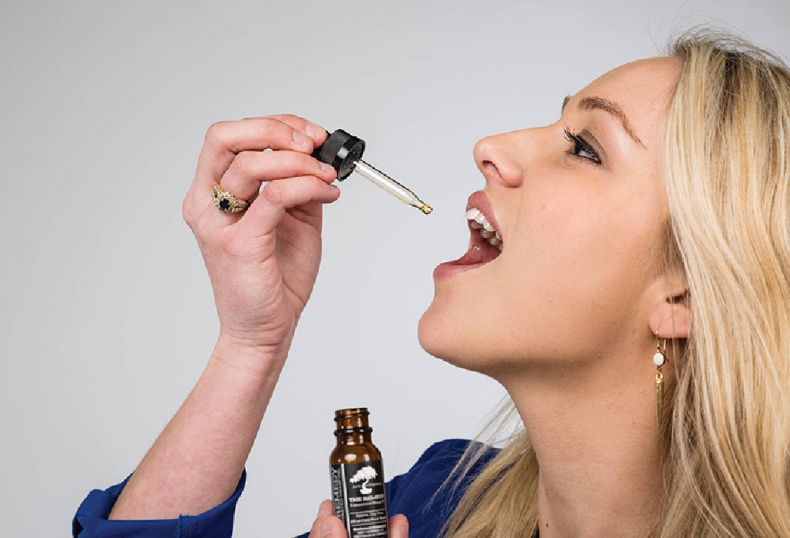 CBD has become an increasingly popular remedy for anxiety in recent years. Some CBD users aim to treat everyday worries, while others use it to treat conditions such as generalized anxiety disorder. Multiple studies have shown CBD's numerous associated health benefits, but it can be difficult to know how to begin using it to treat anxiety. With that in mind, here are a few different ways to try taking CBD to reduce your anxiety.
What is CBD?
CBD, short for "cannabidiol," is a compound found in the cannabis plant — the same plant that produces marijuana and hemp. CBD lacks the psychoactive qualities present in marijuana and does not contain any THC. After CBD is extracted from the cannabis plant, it's often diluted with carrier oils such as coconut or olive oil.
With the growing legalization of marijuana use in the United States, CBD-infused products have increased in availability. More and more companies are selling CBD supplements, salves, and a variety of other products that are advertised as natural healing remedies to reduce pain and anxiety.

CBD and anxiety
According to the Anxiety and Depression Association of America, anxiety disorders affect more than 18 percent of the population annually, making them the most common mental illness in the United States.
Anxiety is typically treated with psychotherapy and medication, but more individuals are opting to forgo standard approaches and self-treat with CBD products. A recent survey revealed that almost 62 percent of CBD users reported using CBD to treat medical conditions, with pain, anxiety, and depression ranking in the top three.
Preliminary research on CBD's connection to anxiety suggests that cannabidiol may influence receptors involved with the exertion of serotonin. In a 2015 study, scientists reported the potential of CBD oil in treating generalized anxiety disorder, panic disorder, social anxiety disorder, OCD, and PTSD.
Using CBD
An easy and common way to use CBD as a medicinal remedy is by incorporating it into your diet. Research has highlighted the success of hemp-based CBD oils in treating a variety of medical conditions. You can find a multitude of CBD-infused recipes on sites like Pinterest to try, or you can add CBD oil to your current favorite recipes. If you're considering cooking or baking with CBD, start by adding small doses. Although high doses of CBD are not associated with serious side effects, CBD oil adds a bitter taste to your food.
Another option is to make your own CBD oil by infusing CBD isolate with a carrier oil. CBD isolate is 99 percent pure crystalline powder, making it THC-free. This option is ideal if you need to be able to pass a drug test for work, but still want to experience the anxiety-reducing effects that CBD has to offer.
For fast-acting anxiety relief, vaporize CBD cannabis. Using a vape allows you to immediately experience the effects of CBD, which is perfect if your anxiety comes on suddenly. For a more discreet method, use tinctures to drop CBD oil directly into your mouth or mix it into food.
For further guidance, check out local CBD shops near you. Reading product reviews will also help you make more informed decisions about your purchases. For instance, the CBDistillery, a company based in Denver, Colorado, guarantees quality by using five quality assurance tests so plants are safe for consumption. The company uses solvents to produce clean and pure oil and offers third-party lab results for every product.
Research continues to reveal the health benefits and anxiety-reducing effects associated with CBD. You have many different methods to take CBD to reduce your anxiety, so don't be afraid to experiment with multiple methods to determine what's best for you.