Weird Name but GREAT Products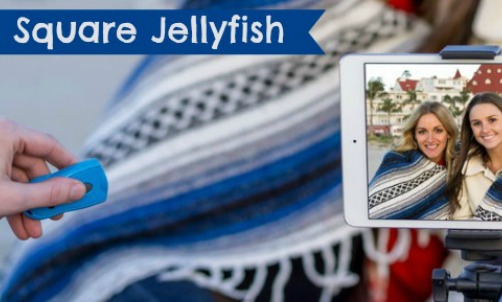 Weird Name but GREAT Products

Yep, their name might be weird, but they have some great products!
For instance, check out these nifty Square Jellyfish Bluetooth® remotes for Apple and Android Smartphones and Tablets. It's kind of like MacGyver.  It can do just about anything.  This little power house is only about 2 1/2 x 1 1/2 inches, but just look at all it does!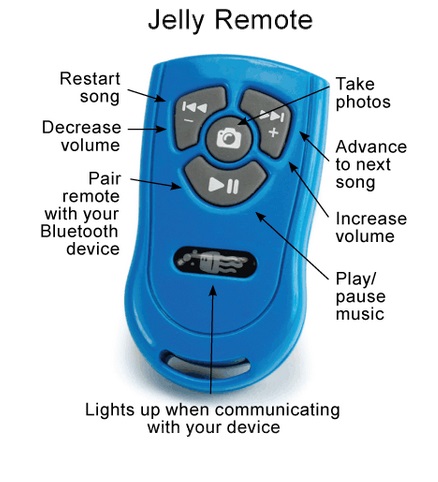 Take back control of your pictures with Square Jellyfish's Jelly Remote 4-Button!

No more asking strangers who don't have a clue to take your family's pictures. No more "selfie" pics full of arms and goofy mistakes. No more dropping your device while trying to take a picture.

With the Jelly Remote 4-Button, you can take pictures with a simple touch of a remote button.

In addition to all of the hands-free photography, the Jelly Remote 4-button also allows you to play/pause your music, skip and restart songs, play movies & TV shows on your media player, and control volume on your Bluetooth smartphone or tablet.

And, when your device is plugged into a Bluetooth speaker, you can control the music (including volume level) with this click of a button.
Is that not cool, or what! I would think that this would make a fabulous gift for any techy in your life (but be sure to get one for yourself, too). This next gadget is equally as nifty.  The Smart Phone Stand is also and Earbud Case.  You get 2…2…2 things in one.

Travelling on a plane or train? Sitting at your desk? With Square Jellyfish, anywhere you have a table you have a hands-free viewing station for your smart phone, iPod, iPhone, 7 inch tablet or even an iPad with a case. When you're ready to go, simply store your Apple classic earbuds, with or without microphone, in the tiny case. Each Square Jellyfish case and stand comes with a premium-quality polishing cloth to keep your screen clear of fingerprints and smudges. Note: Earphones are not included with the case.
I love that it's not only functional, but it comes is such fun colors.
Next, I'd like to show you the Car Vent Mount.  One of my kids snatched this as soon as it came through the door!  When you aren't in the car, you can use it at your desk. It's designed for the original iPhone 3 all the way to the new iPhone 6 and 6 plus, but due to the way it's made, I think that it would work for a number of different smart phones.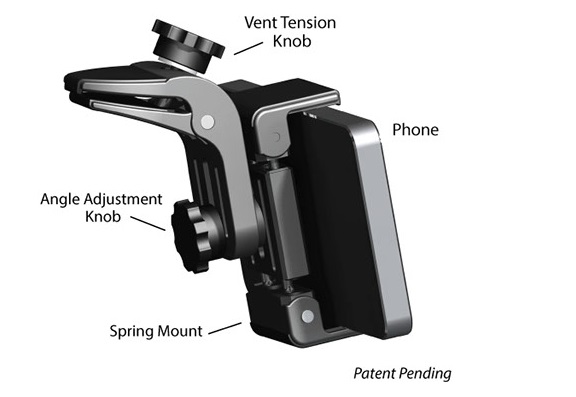 CAR VENT MOUNT FEATURES:

GO HANDS-FREE WITH YOUR PHONE: Safely mount your smartphone in your car vent without blocking your visibility while driving.

STEADY AND SECURE DRIVING EXPERIENCE: Prevents any jostling or shaking of your device with our Vent Tightening Knob, which allows you to clamp down on your vehicle's vent for the ultimate tight grip

SUPPORTS YOUR PHONE MODEL: Holds most smartphones on the market (2 1/4″ to 3 5/8″ wide), including both the new iPhone 6 and iPhone 6 Plus

TIGHTEST GRIP ON THE MARKET: Our Vent Tightening Knob ensures the tightest, more secure grip available for your device. And, our spring mount claws perfectly hold your phone, ensuring smooth and safe usage of your phone.

NO MORE GLARE ON YOUR DEVICE:  Once mounted in your car's vent, the Car Vent Mount's second Device Positioning Knob allows you to rotate your phone from vertical to horizontal and back in seconds, as well as position your phone so as to avoid any distracting glare on your screen.
I am going to get a lot of use out of the Tablet Tripod Mount.

This baby will even work with my huge Note (it will accommodate up to a 7″ tablet)!  Even though it has a metal component, it's small and lightweight enough, to use with most small table top tripods.  Below it's show with the Using the Jelly Long Legs.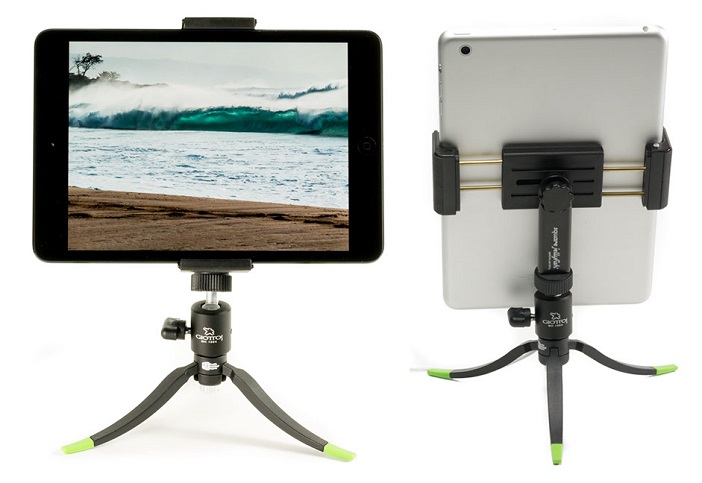 About Square Jellyfish:

Our company is based in the U.S.A. and is a US veteran owned business.  Most of our employees have been working with us for more than ten years.  All of our products are designed in the U.S.A.  Square Jellyfish products are manufactured in the same factories we use to make our test and measurement equipment and with our own employees in Hong Kong and China to make sure that all of our products meet our high standards.

We are firmly committed to standing behind each of our products and are constantly trying to make them better.
How often have you lost  USB Cable?  Or maybe I should ask…how often have your kids lost your (or their) USB Cable? Square Jellyfish has one at a price that can hardly be beat.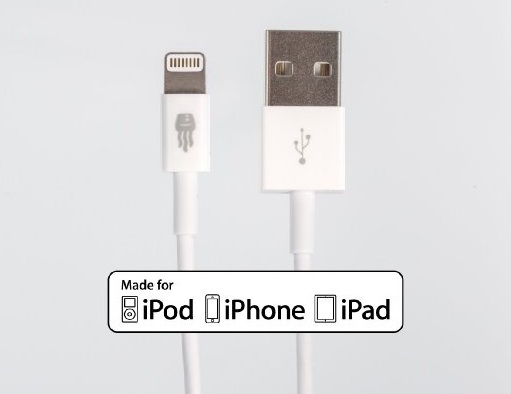 Square Jellyfish – yep, that's a weird name, but they do have some pretty cool stuff!
Be sure to connect with Square Jellyfish:
Disclaimer:
This product was received from the Company for review purposes only. All thoughts and words in this post is my own and I was not paid to endorse it. I am only voicing my opinion about this product.