3 Home Improvement Projects to Tackle this Summer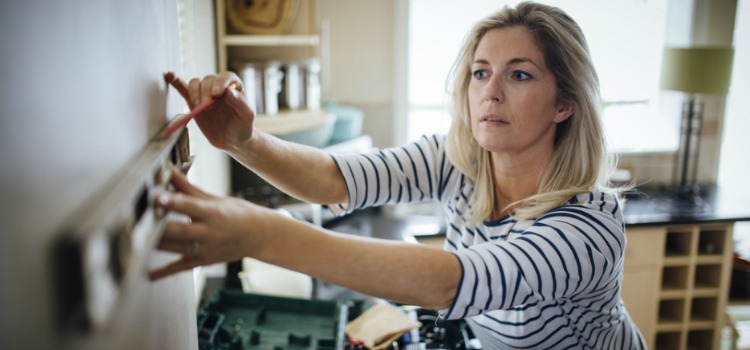 The summer is the perfect time to get out and about, jetting off to exotic destinations or perhaps staying a little closer to home. However, unless you are incredibly lucky, the chances are that you won't be spending the entirety of your summer away from home.
When you do arrive back home after your holidays, your house can seem dull and uninspiring. So why not commit to making a change and transform your humble abode into a home you look forward to arriving back at this summer!
Renovation work and home improvement projects are notorious for being arduous and long-winded. However, this needn't be the case. Instead of wasting your summer labouring through a full-on redecoration scheme, why not pick out a smaller focus area in need of some TLC? This way, you will find the project far easier to tackle and you will see the results of your efforts much faster!
To help you out and provide you with a fresh source of inspiration, here are three home improvement projects perfect for tackling over the summer months!
First Impressions Count
The exterior of your home is the first part of your property that people will see, and we all know how important it is to make the right first impression. From small changes and tiny tweaks right through to large-scale alterations, it is important for the outside of your home to reflect the look that you want to project.
If you are just looking for some small-scale improvements, purchasing and installing a shiny new house number or name plaque is a quick weekend job. For those who are more green-fingered, why not try out a hanging basket beside your front door? Hanging baskets filled with a fresh selection of seasonal plants and blooms make the perfect way to add a natural touch of colour to the look of your home.
An Entrance Fit for a King
You may not always pay much attention to the doorways within your home, but they are actually one of the most used aspects of the entire house. Understandably, this means that your doors can often become a little tired and shabby due to their frequent level of use. For that reason, it is important to recognise this and work to ensure that your doors are always looking their best!
If your interior doors are past their prime, it may well be worth investing in an updated look for your home. LPD doors make the perfect addition to any home environment, creating a classy yet timeless feel that will follow throughout your home. Say goodbye to your old, tired doors and instead, welcome a brand new set of LPD doors into your household.
Showcase Your Personality
Everyone has their own individual likes and dislikes, something which is easy to carry across to their home décor style. Whether you prefer the subtle, minimalist look or fancy something a little bolder, there are numerous ways in which you can work to make your home reflect your personality.
Sometimes, even the smallest adaptations can create a real impact, from statement walls to stand-out features. If you are limited in terms of space or budget, you can also go for cheaper options which will provide an instant refresh without breaking the bank. Although there are many different options for this, a few initial avenues you can explore include lighting, cushions, mirrors, rugs and ornaments.
Are you feeling inspired? These are just a few of the many different ways in which you can update the look of your home and introduce a brand new feel this summer. With a multitude of design inspiration and décor ideas out there, a little bit of research and some love, care and attention should get your home looking great in no time at all!