3 Tips for Choosing the Perfect Kitchen Cabinet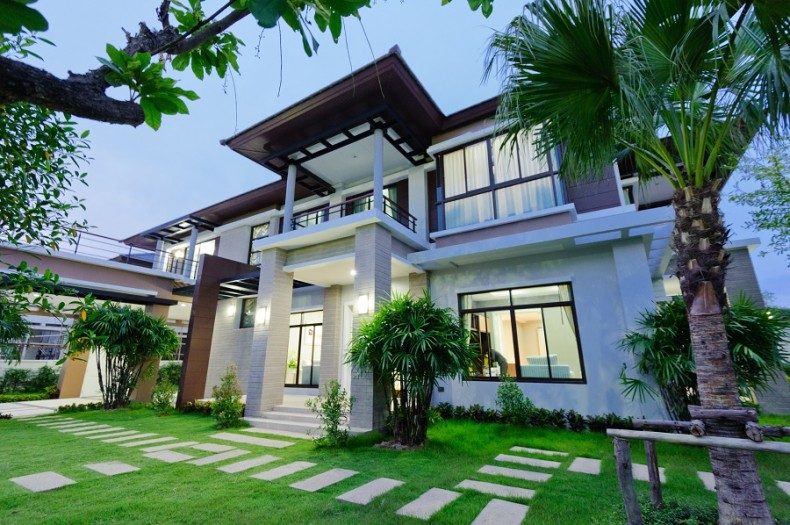 Cabinets are often the single biggest expense in a kitchen remodel. They may account for about 35 percent of the total cost. It's however not surprising that homeowners will sink that much cash for the cabinets alone. Cabinets set the style and color tone of the kitchen in addition to being a major contributor to overall functionality.
If you choose the right cabinets, you will have a strong foundation for getting the kitchen's theme and function right from the get-go. On the other hand, a mistake with your choice of cabinets can negate any other excellent work decisions you make on your kitchen remodel.
There's no one-size-fits-all choice when it comes to cabinets. Before you go shopping at your local store or on websites like bestonlinecabinets.com, allow the following useful tips to guide your decision in picking the perfect cabinets for your kitchen.
1.    Set a Budget
Every homeowner has a dream of how they'd want their kitchen to look like after a remodel. That includes a preference for a particular type of cabinet—usually a fairly expensive one. Homeowners who are within the nation's top 1% are fortunate to have the resources to purchase just about any cabinet there is out there without breaking a sweat.
The majority of Americans though have to settle for dreams that are well within their financial capability. It's not as bleak as it sounds though. There's attractive cabinets at almost every price point. Several factors determine the cost of a kitchen cabinet but perhaps the biggest is whether the cabinet is stock, semi-custom or custom.
A typical kitchen will require about 25-30 linear feet of cabinets. Stock cabinets start at roughly $70 per foot. They are available as fully-assembled or as flat-packs to be assembled onsite. Stock cabinets don't offer much diversity in size and style since they are built for the mass market.
Semi-custom kitchen cabinets cost $150-$250 per foot and are available in a much more diverse range of configurations suitable for different types of kitchens. Custom cabinets are top of the range and will easily put you back $500 per foot or more. They are built to match the exact specs of where you want them in the kitchen and also have many personalized features.
2.    Pick a Frame Style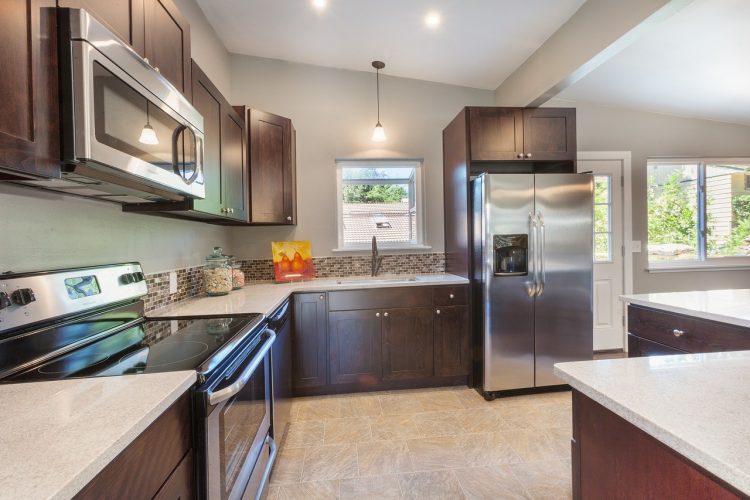 Source: Pixabay.com
One of the key decisions you have to make on your cabinet is whether to go for framed or frameless design. Framed cabinets have a box then a face frame where drawers and doors are attached.
Frameless cabinets on the other hand get rid of the face frame. Instead, the drawers and doors are attached to the box directly. This provides a more modern look and greatly improves accessibility. The lack of a frame however makes it less rigid though this can be rectified by the installation of a thicker box.
3.    Choose the Features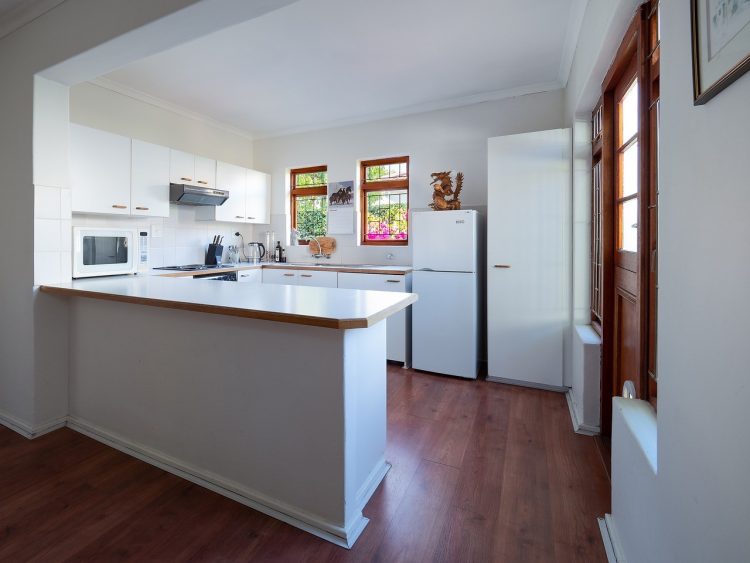 Source: Pixabay.com
Accessories improve a kitchen cabinet's functionality but that will also mean an increase in overall cabinet cost of 20 percent or higher. It can be more than worth it if you choose features that make your kitchen more organized. Install a pull-out trash can, fit built-in charging stations that keep your small electronics out of sight or get under-cabinet lighting.
Whereas you are at liberty to have as many features as you can afford, moderation is key. You not only save money by sticking to essential features. It also prevents your cabinet from becoming a case study in design chaos. Before you go for any feature, think about what it achieves and whether there's a way to realize the same objective via a different section of the kitchen. Find the right balance between features and aesthetics.
Given the variety you have to choose from, selecting the right kitchen cabinet can feel a little overwhelming. Use these tips to narrow your focus and quickly identify the kitchen cabinet that'll be the best fit.