Adding Dubai to your places to visit list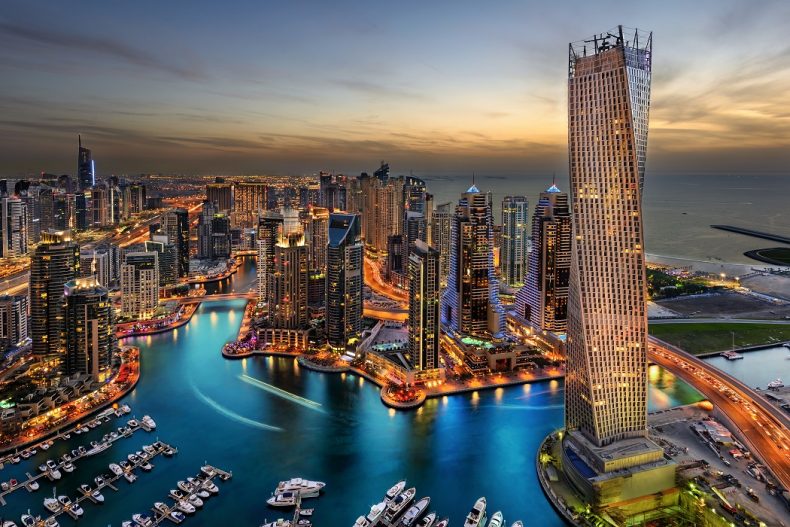 Every year, millions of tourists fly in and out of the Emirates and Dubai is one of the most popular tourists' destinations in the emirates. Business and leisure are the two top reasons for travelers to visit Dubai. The opening of world-class tourists' attractions such as the IMG Worlds of Adventure, Dubai Opera, and the Dubai Parks and Resorts continue to attract visitors to Dubai. Dubai is one of the fastest growing city in the Middle East.
Tourists from both east and west are enticed to visit Dubai as it is one of the most prestigious and popular tourists' attractions in the world. Each year the number of visitors has been steadily increasing. Most of the visitors are attracted to the world's biggest skyscraper and largest mall. Dubai boasts of the world's grandest and most luxurious hotels, and visitors get to enjoy top class hotels experience during their stay.
One of the things that contributed to the high numbers of visitors to the land of Dubai is the offer of cheap flight to Dubai. Top airlines flying to Dubai consist of Emirates, FlyDubai, Air France, Cathay Pacific, and etc. These flight companies are offering cheap flights to their customers and travelers can book their ticket early to enjoy a cheap flight.
There is no lack of beautiful hotels in Dubai for tourists to stay in. There are waterfront hotels, beach hotels with the breathtaking coastline or rugged mountains, depending on the tourist's choice or preference. Visitors can choose to visit the local markets or the lively souks to get a real taste of the traditional Dubai or to shop at the world's largest mall, featuring the latest fashions and the brands you are looking for. Tourists from all over the world get to buy cheaper jewelry in Dubai such as gold, platinum, diamonds, and etc.
Besides shopping, travelers can enjoy local dishes served in many traditional restaurants. Visitors also get to enjoy the beautiful Arabic architecture, waterpark or experience a camel's ride in the desert. In order to enjoy all that Dubai has to offer, tourists need to stay a few days in Dubai or else they will need to return to enjoy whatever they have missed on their first visit.