The Best Ways To Get Your House Prepared For The Season Ahead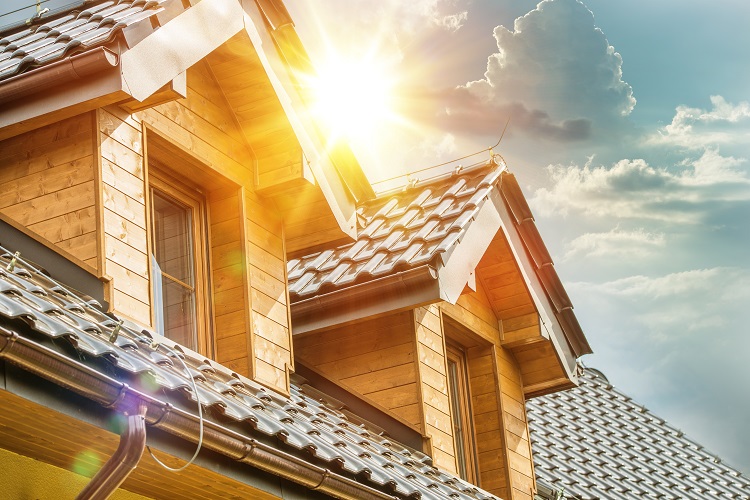 The colder weather is on the way, which means there are jobs around the home that you'll need to consider doing ready for the season ahead. Hail, wind, rain and snow can all lead to damage (or make any existing damage worse). And so a few checks beforehand can save you time and money in the long run. Here are the best ways to get your house prepared for the season ahead.
Check Your Plumbing
When the weather is cold, pipes can freeze and expand causing them to split or burst. Insulating your pipes is a good idea. Taking precautions like these now can save disaster later down the line. No-one wants to get home and realize their home has been flooded due to a leak especially when it could have been prevented. You could also turn the water supply off to your outside tap; chances are you won't be needing it over the autumn and winter! At the very least, make sure it's free of leaks and consider buying an insulating jacket to cover it over to stop it from freezing and becoming damaged. For more information about protecting your water pipes over the autumn and winter you could inquire at a company like rooterman.com. Alternatively you could check out a Youtube video to do it yourself, if you're a bit more handy around the house.
Clean Your Gutters
Gutters can become clogged with leaves, debris, and general gunk from the garden. When this happens, rainwater isn't able to pour efficiently down drains. It could lead to water damage to your home and even leaks. These can be expensive things to put right, and so having clear gutters is essential. Especially now we're heading into seasons that will have a lot of rainfall. You may need to have a professional clean your downspout which can also become clogged. Once you've cleared your gutters, you could pour a bucket of water down and check that the downpipe is draining everything correctly. Sites like windowgenie.com offer this service.
Test Out Your Heating System
Whether you use central heated radiators, underfloor heating or a heat pump system, it's worth making sure everything is in full working order before the cold weather hits. After not being used for so long you might find there are issues when you come to use it again. Radiators might need bleeding; chimneys might need cleaning, or any other issue could crop up. You may need to have problems looked at by a professional such as onehourac.com.
Address Any Potential Leaks
Even if you're not noticing any leaks right now, it doesn't mean you won't mind when heavy rainfall hits. Walk around your home keeping an eye out for things like missing roof tiles, cracks or areas of damage. Ideally get up onto a ladder to get a closer look, and don't forget things like the roofs of garages and outbuildings. You will also need to make sure there are no issues with windows that could also cause leaks. Check for damaged sealant and make sure all windows can be closed firmly with no gaps or wobbling. Any problems could be addressed by a specialist window company such as windowmedics.com.