A confident smile is one of the most attractive things that anyone can ever wear. Moreover, our mouths play an integral role in our general health. As such, looking after those pearly whites is a responsibility that nobody can afford to overlook.
We probably don't appreciate the importance of great oral health until a problem surfaces. In truth, if there's only one life upgrade you make in 2016, it should be to improve your winning smile. And here's how you can do it in just four easy steps.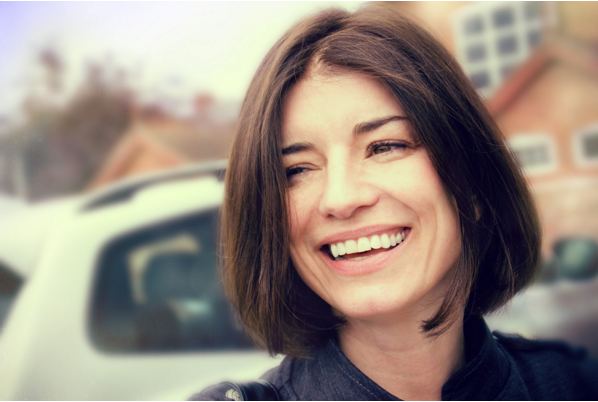 Seek Professional Assistance
With a slice of good fortune, your natural smile is already close to perfect. Even if it is, regular support from an expert can make all the difference. And if it is need of some repair work, seeing a specialist is crucial.
Finding a great dentist is one of the most important tasks of all. Their work will restore your natural glow. Moreover, they can help you find a solution to chips, damage or badly positioned teeth. This is one area of life where you cannot achieve results without the help of a professional.
Learn to embrace that help ASAP, and you should see stunning results in next to no time.
Eat A Healthy Diet
In truth, oral health shouldn't be the main motive behind a healthy diet. Nevertheless, it is another benefit of eating well, and can provide an extra incentive.
Following a great diet will bring positive impacts to your entire body. One of the best tips you can learn is to start drinking more water. As well as enhancing your bid for a better body, it will keep you hydrated. This can be a crucial element for encouraging better oral health too.
Quit Bad Habits
It's not all about the positive items that are being put into your mouth. Reducing the amount of negative influences in your life can have a massive impact too. Learning to lower your intake of sodas, tea and coffee will help your teeth retain their natural white glow. Meanwhile, avoiding damaging foods can offer another huge boost.
Perhaps more importantly, though, you should try to stop smoking. Cigarette smoke doesn't only harm your lungs and organs, it also stains your teeth and makes your breath stink. Making this one lifestyle change will bring a huge improvement to your oral health and appearance. Besides, it will save you huge sums of money too.
Follow Daily Maintenance
Regular visits to the dentist will provide a solid foundation for keeping your teeth and gums in great condition. In truth, though, caring for your oral health needs to be a 24/7 job.
Teeth whitening products can boost the glow of your pearly whites. More importantly, though, you should incorporate flossing and mouthwash to your daily rituals. When added to regular and thorough brushing, you should see great results.
Great oral health won't only improve your general condition. It will also give you a sense of extra confidence. Unleash the winning smile now, and you'll feel better than ever.