No matter who we are, we at least love the look of nature. During the spring you can garden to your heart's content due to the cooler temperatures and drizzling rain. When it comes to the summer, you want to be able to get out and enjoy your plans. Sheds and patios are easy enough to install, but what about proper seating areas? Maybe even hammocks and shady areas? It isn't hard to branch out like this, but what can you build in your garden for summertime enjoyment? Here are a few ideas for you.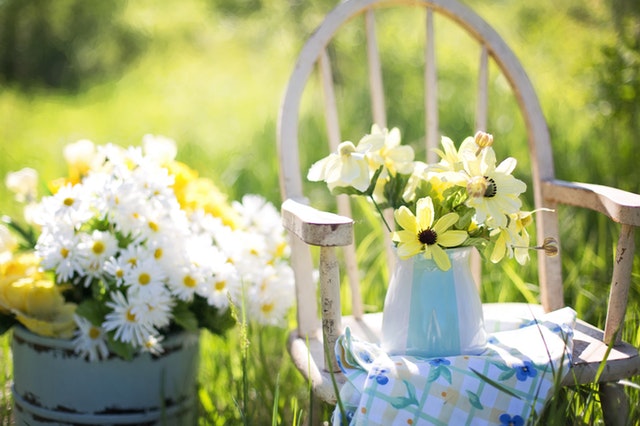 Having a walled patio
If you're planning on an installation such as these, if you have the right know how you can do it yourself with buying from a building materials supplier, making it a more of a personal touch than what you could get out of a catalog.
This can be quite a modern touch to a garden design. Using slatted wood to create a walled garden provides a chic element, and is a good way to maximize on space if you have a small amount.
Using a smaller wall has a touch of the Victorian about it, and brings in a feeling of the countryside if made out of carefully placed stones.
Sitting out in the sun
Take the time to enjoy the sun on your face and enriching your skin in the summer. If you're struggling to get your kids out during the summer and thus neglecting their vitamin D levels, having about 10 minutes to lounge in the garden is perfect for negating these worries.
You can build up a seating area with outdoor couches and throw some cushions on them. If you find an L-seat couch many people can lounge at once. It's also a good social center for parties and BBQs.
If you like family dinners and the heat of a dining room is just too much for you this season, then have an outdoor eating area. They aren't dirty and the tables can be cleaned up quickly, and it's good to bask in the hard work you put into your sitting area. This can be done via making a nook and adding in some hardback chairs to a wooden table if you like the vintage look.
Somewhere to snooze
Hanging a hammock up in the garden is a wonderful move. On cooler days it's nice to sway and in the breeze with blankets, and on sunnier days it's a great place to try and catch a tan for free.
Try hanging a some material in between trees if you're lucky enough to have them as this will give you some naturally enhanced shade. If not, you can get your hands on a hammock stand. These are a great installation as they can be moved if you do want that tan and are easier to set up than a traditional tree straps make. Spend time among nature in both style and comfort for all your summers from now on.