My Christmas Sing-Along Book & Songs from I SEE ME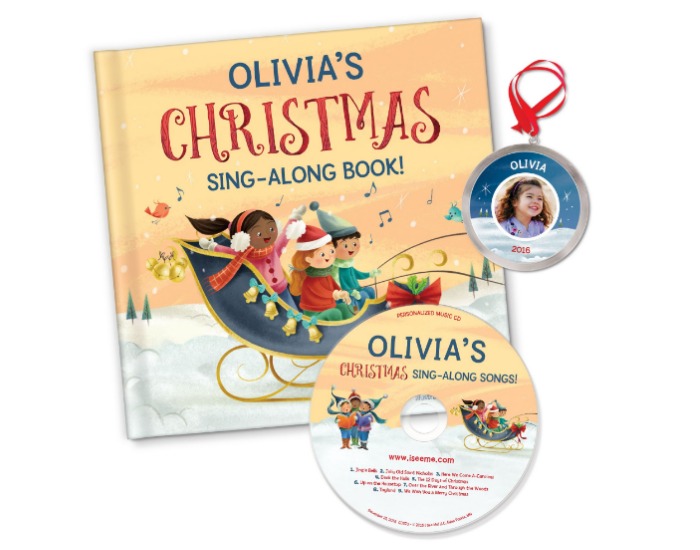 Christmas is right around the corner and it is can be hard to find that special gift for a child that seems to have everything.  This year why not make that special gift personable?  This year I SEE ME has the cutest  "My Christmas Sing-Along Book & Songs." This is such a beautiful book!  It also comes with a  personalized ornament gift set.
The sing-along book comes with 9 songs you and your child can sing together.  The songs included are:
Jingle Bells
Jolly Old St. Nicholas
Here We Come A-Caroling
Deck The Halls
12 Days Of Christmas
Up On The Housetop
Over The River And Through The Woods
Toyland
We Wish You A Merry Christmas
This book has 20 pages, and any child will love that the story has their name in it.  There is something about reading a book to a child and their name is in it.  These personalized books are perfect for ages newborn to 6 years old.  Imagine getting a personalized book each year for their first Christmas or even birthday until their 6th one.  These will make great memories for them!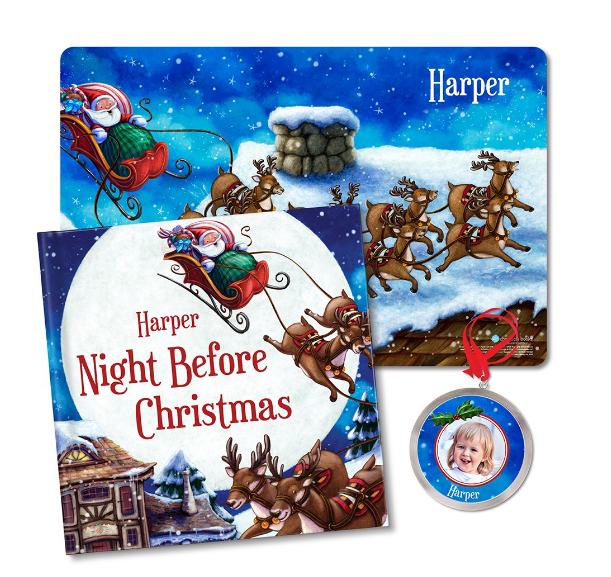 There is also My Night Before Christmas which has a personalized ornament with it. You will make sugarplums dance in your child's head with this keepsake gift set that includes The Night Before Christmas personalized book and matching personalized placemat and ornament!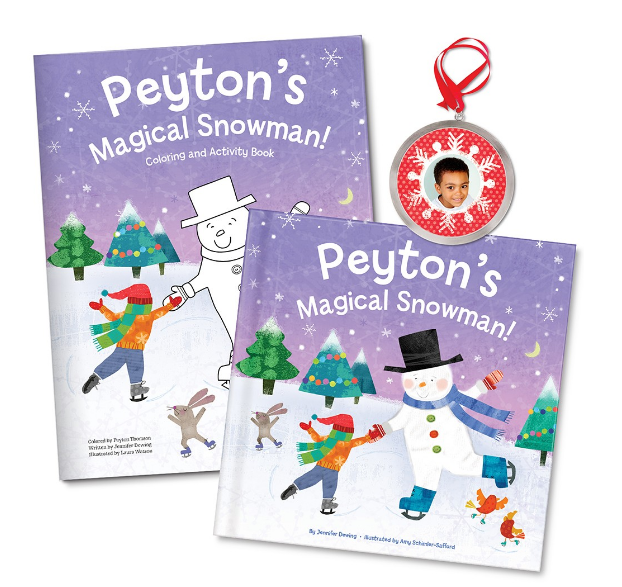 My Magical Snowman All-In-One Gift Set will make your child's heart melt with this shimmering gift set that includes "My Magical Snowman" personalized book, personalized coloring book and matching ornament! Little ones like to color and imagine the surprise when they see their name in their  very own coloring book.
You can see how much more they offer on I SEE ME's website for Christmas
Follow I SEE ME:
Facebook | Twitter | Instagram | Website