When it Comes to Your Children's Toothpaste, Consider Switching to Coral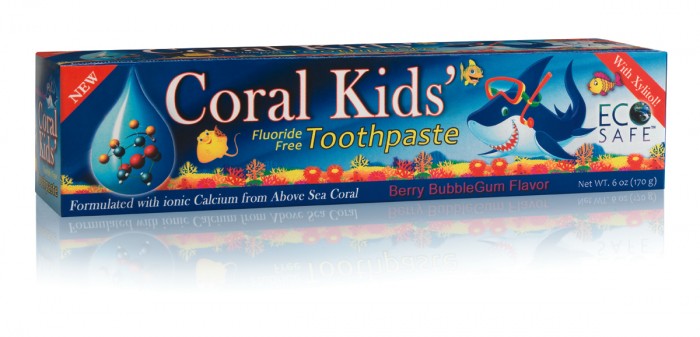 They may be small, but little mouths deserve big attention to ensure a healthy smile for years to come.
If you're a conscious parent, you may want to consider tossing your children's traditional toothpaste and making the switch to coral – Coral LLC® C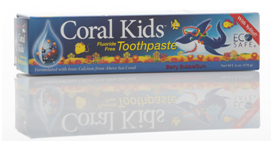 oral Kids Toothpaste, that is.
Formulated with ionic coral calcium plus 74 other ionic minerals, Coral Kids Toothpaste's unique whole food mineral complex may assist in keeping pearly whites protected by helping to maintain proper oral alkalinity and re-mineralizing tooth enamel.*
Even more, its combination of EcoSafe™ coral minerals plus Xylitol work to keep a neutral pH level in kids' mouths, which is crucial to combatting cavities and decay and promoting fresh breath.
Unlike most mainstream children's toothpastes, Coral Kids Toothpaste contains no chemicals, artificial flavors or colors, sodium lauryl sulfate or fluoride, so it's safe to swallow. It's also glycerin-free.
And if you think your kiddos can't quit the sweet and sparkle-laden paste they're currently brushing with, Coral Kids' yummy berry bubblegum flavor should appease even the choosiest of chompers.
Coral Kids Toothpaste is available in a six-ounce tube for $6.95 (MSRP). Visit www.coralcalcium.com to purchase or locate a nearby retailer.
Coral LLC, the leading brand of coral minerals, is one of the original coral calcium mineral companies in the U.S., using only EcoSafe above-sea coral in its products. In addition to Coral Kids Toothpaste, the company offers a wide range of supplements and other products featuring all-natural minerals derived from coral.
For more information, visit www.coralcalcium.com or join the Coral LLC community on Facebook, Twitter and Pinterest.
*These statements have not been evaluated by the FDA. This product is not intended to diagnose, treat, cure or prevent any disease.