Don't Remodel Your Kitchen Before You Ask Yourself These Essential 12 Questions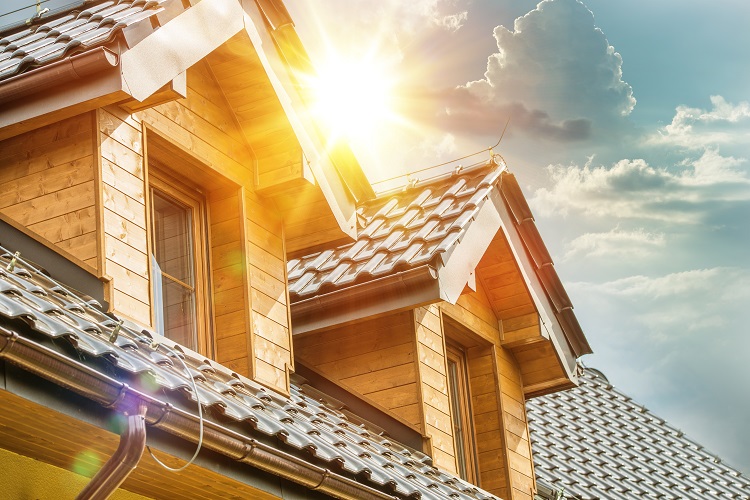 As with any big financial investment, remodeling a kitchen is not a decision to be taken lightly. It isn't just the question of aesthetics – practicality, cost, timeframe, and storage all have to be at the center of the consideration too. Imagine your frustration as you commit to a costly remodeling, only to realize that your budget can't quite stretch, or that the style you've chosen isn't actually in keeping with your personal aesthetic. Here are a few essential questions to ask yourself and your family members before you commit to a kitchen remodeling.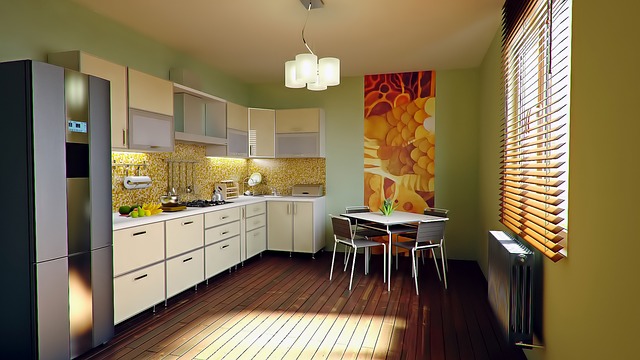 What is your budget?
When you're remodeling any part of your home, from the bathroom to the kitchen, the first consideration must always be your cash. After all, there's not much point going for a remodel that you can't afford. Understanding your budget helps you to decide which features are wants and needs, but it also helps to stop your imagination from running away with you. Once you've decided on your budget, remember to overestimate costs slightly to take into account for any accidental overspending. Be sure to make your budget clear to any designers or contractors, and be strict with them and yourself to keep overspending to a minimum. Remember to include in your budget the amount of time you expect your kitchen to be out of use – in this time you'll be eating out or getting takeout almost every day, which could push your expenditure up significantly – make sure this doesn't catch you out.
What is your inspiration?
Once you have your budget in place, it's time to start properly considering your inspiration. This can come in all shapes and sizes. Have you seen kitchens on Pinterest that resonate with you? Have you seen kitchens at friend's houses or in magazines? Creating your own Pinterest board at this point can be a really great way to collate styles you like. Don't limit your search to particular styles, just pin anything you like the look of – once you've got a few different pins you'll probably start to see a theme.
Be sure to consider what features you like and dislike from your own kitchen too. Chances are there are a few bits which you not only enjoy, but you think are an essential element of any kitchen that you own. It would be a great shame to spend all that money on a renovation, only to leave out essential features because you didn't realize what they mean to you.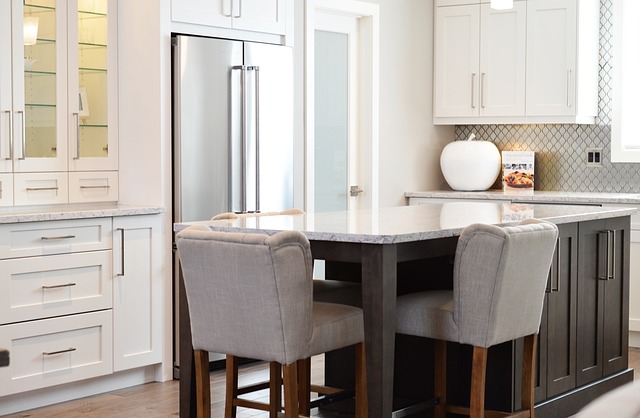 How do you want to use the space?
But a kitchen is just for cooking in – I hear you cry. Well, it might come as a surprise, but many people use their kitchen in ever-so-slightly different ways. From the family dining experience, to the rushed professional couple's grabbed a bite together, to the baking fanatics laboratory, the kitchen can mean a million different things to different people. When you're designing yours, it's essential that you don't just consider aesthetic, but also its practicality. Do you and your partner rarely get time to sit down and eat together? A couple of stools by a breakfast bar island might be a far better use of space than a large, elaborate and expensive dining table. Do you expect your kids to do their homework at the dining table while you cook the evening meal? Why not make the dining facilities the central feature of the room? Do you use the room more for cooking and entertaining, or is it more of a transient space which needs functionality at its core? When you start to answer these questions, you and your designer will better be able to eek out a design which works for you, both functionally and aesthetically.
What's your luxury requirement?
Everyone has just one expensive thing that they just wouldn't forgive themselves from omitting. Yes, it might push you to the top end of your budget, but if you're going to regret leaving it out for the rest of time, it's probably better to include it. Whether it's a complete splurge, like a state of the art stove such as those at http://www.agaliving.com, or a huge refrigerator, or if it's just something small like a good coffee machine or space for your cookbooks, make sure you adjust your budget accordingly – you don't want to feel disappointed after all.
Who uses it?
Considering who uses the space is essential to determining what it requires to fulfill everyone's needs. If mom is the only person to cook in there, and you eat in a separate dining space, then it's only mom's wishes that need to be lived up to. Think about how many family members live under one roof, and how many will need to be in the kitchen at any one time. Once you think about these questions, your designer will be able to put together a proposal which ensures nobody is left out. If the kitchen is for a couple or a single person, it's going to look very different to a family kitchen. An amazing bar set-up, beer fridge, or wine storage would take the place of a large dining table, and the room could be designed with entertainment in mind.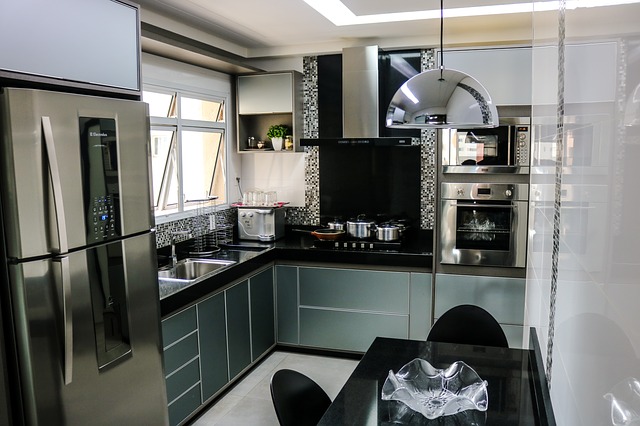 How do you want to furnish?
Is there any particular furnishing or gadget which you have in mind as essential to your project? For example, do you dream of having a beautiful granite sink, such as those at http://www.tapwarehouse.com/category/kitchen-sinks, or do you have specific storage solutions in mind, such as a spice cupboard or pantry? All of these things need deciding earlier on in the design process as they are significant enough to require a feature in the designs – they're not just last minute additions.
How long can you function without your kitchen?
When your kitchen is being refurbed, how long do you think you and your family can function without it? If you're happy with takeout and microwavable meals for a few weeks, you might be able to stand a longer renovation. If you can't stand the idea of your kitchen being out of action for more than a week, it might be worth looking at less invasive remodeling.`
How do you like to cook?
Are you an avid cooker, with extensive ingredients, and large pantry, and a lot of equipment? The kitchen you require is going to look very different to someone who is happier eating packaged foods and takeout. A family who lives on packaged food is going to require a large freezer and probably a substantial larder. People who prefer eating more fresh foods will probably require far more prep space and surface areas, but far less freezer space.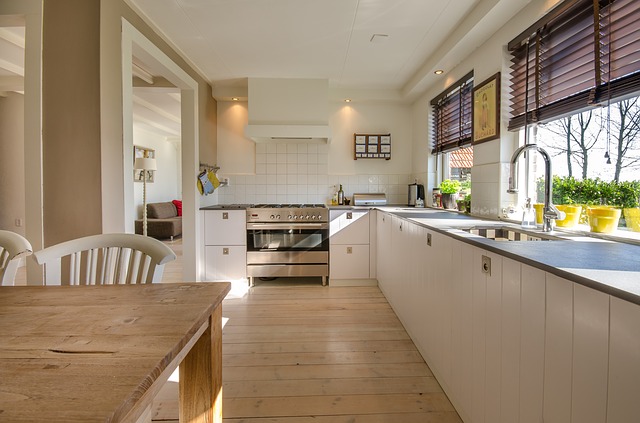 Do you enjoy using specialist equipment?
If you're a baker, you're going to need surface space and storage space for bulky equipment, and this will need including at the design stage to ensure you don't end up with a cramped and ungainly design. Since you're paying for a full revamp, it could be worth writing into the plans an area entirely dedicated to your hobby, including a surface for making bread or mixing dough, an extendable work surface, and specific storage space for your equipment and ingredients.
Do you prefer everything to be hidden?
Are you happy to have your gadgets and gizmos out on display, or would you prefer everything to have a home to go back into after use? This will have a big impact on the amount of storage space you require. If you're happy to keep things on display, you'll need more work surfaces – if you'd prefer to keep them hidden away when they're not in use, you might want to consider upping your cupboard numbers and capacity to take this into account.
Do you have allergies to consider?
When people in families suffer from food allergies, it can be essential that their food is prepared in a different section of the kitchen, with different equipment to the rest of the family to impede any cross-contamination which might occur. To make life easier for everyone, this separate work and storage space could be built into the new design. There are also some building materials which are better to steer clear of in households in which someone suffers from asthma, so be sure to let your contractor know before any work is started.
What are your future plans?
If you're making a huge investment into your home, will it pay off? If you're planning on selling up and moving soon, is the investment going to see returns in the asking price of your house, or is it wasted money? Similarly, if you're designing a home for two adults now, but you plan on having children in the not-too-distant future, are you taking their safety into consideration? A kitchen perfect for a professional couple might not be so good for a family, so if kids are on the horizon, it could be worth making a design which takes that into account.
Remodeling a room of your home is an exciting time, but just remember: the more thorough you are in the design stages, the more you'll be in love with the end result.