Dream Destinations: Planning That Trip of a Lifetime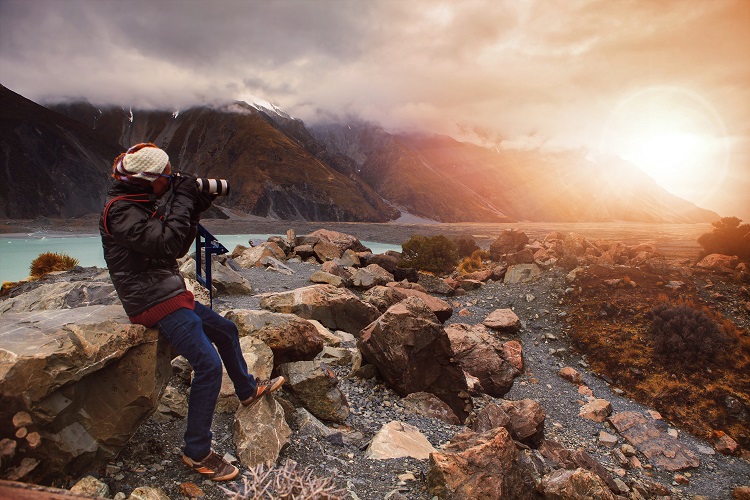 Spontaneous travel can be fun. There's something to be said about the whimsical, seat-of-your-pants excitement of a spur-of-the-moment road trip or weekend getaway. But when it comes to those once-in-a-lifetime dream adventures, there's really no substitute for careful planning when it comes to the important issues like saving money and reducing stress.
Whether your dream vacation is to the Far East, the Middle East, the Midwest, or someplace else altogether, here's a look at some tips and tricks for planning that trip of a lifetime.
Location, Location, Location
It may seem basic, but you'd be surprised at just how many people get choked up at this step. The very first thing you need to know before planning a major trip is: where do I want to go? Every other step in your planning and prep process will hinge around this step, making it all the more essential.
Having a hard time narrowing down a selection? (Not surprising, considering just how much there is to do out there!) Why not start by deciding what kind of vacation you want your next one to be? The Caribbean and Greece are great for relaxing and unwinding, Europe is an excellent choice for those seeking art and culture, while South America, Alaska and Iceland make excellent destinations for adventure seekers.
Make a Detailed Budget
Once you know where you're going, you can begin to craft a detailed budget, allotting how much money you'll need for travel, accommodations, airfare, spending cash, and more. The budget design phase is also where you can adjust things and make changes to allow for the realization of your vacation sooner.
For example, if you calculate that it would actually be more affordable to drive your car to California for your dream beach getaway, as opposed to flying, or if you decide to take a cruise to the Bahamas instead of visiting the Islands individually, you may be able to sacrifice some smaller things in order to enjoy your dream trip much sooner than you thought possible. If you plan to do a lot of off road driving, factor in the advantages of having an all terrain vehicle like a Jeep Wrangler as opposed to a regular sedan.
Take Advantage of Points
If you know it's going to take you a few months (or even a couple of years) to save up for your big trip, then go ahead and sign up for a credit card that offers "rewards" points as of now. By staying on top of the balance and paying it off monthly, you'll be using it no differently than your bank debit card–with one great big exception: every time you use it to pay for things like gas, groceries, Redbox movies, and bottled water, you'll also be racking points.
Swap those points in later for free flights or hotel nights, and you'll notice a sizable savings in your vacation budget.
In addition to these basics, simply keeping some flexibility in mind–whether when it comes to travel dates, hotels, or even just general expectations–can be all it takes to get you on the right track when it comes to preparing for a trip of a lifetime.
Jeffrey May has already had 1 trip of a lifetime, and is now planning his 2nd. He is a contributor to a few travel blogs where he shares his passion for travel and adventure.