Easy Ways to Give Your Patio New Life
A patio is a lovely addition to any home. When the sun is out, there's nothing better than being on the patio and enjoying its warmth. Even when the weather isn't nice enough to be outside, it's still great to look out at your patio. However, if you leave them alone, patios can quickly begin to look washed out. Weeds can start to grow between the stones, and the mud and dirt can build up too. If you don't take care of your patio, it can make your home look tired and cheap, instead of smart. Brighten up your patio by doing the things below.
Give It a Wash
The first thing you should do to fix your patio is give it a clean. A grubby patio is the last thing you want. It can make your whole backyard look hideous, ruining its whole look. Start by looking for high pressure cleaning services. They can blast away any dirt and grime, as well as weeds. You can also do it yourself, but you might end up buying a pressure washer you'll never use again! Once it's clean, you might want to consider doing something to prevent weeds. You can get special treatments for your patio to stop plants growing up through any gaps.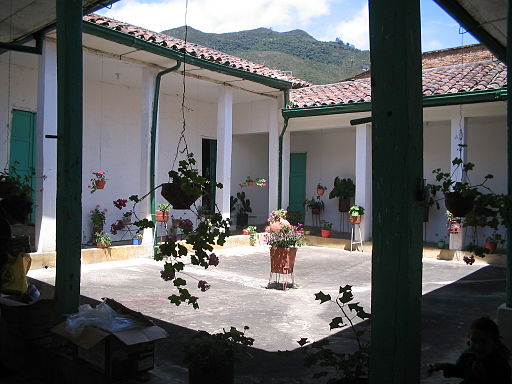 Add Some Plants
A few potted plants can make a significant difference to any patio. It's also a very cheap way of making big changes. You can get some beautiful pots and start growing some plants for almost no money at all. Of course, it's cheaper to start putting plants around your patio if you have the patience to grow them. But if you don't, you can still get some bargains. It's easy to make some cheap plant pots look much smarter too. Buy some plastic planters and give them a paint job, for example. Hanging plants are an excellent idea too.
Get Some New Furniture
Patios are best when you can use them to enjoy your backyard. You can create an outdoor living area so you can enjoy sunny days. Even a small patio can benefit from a table and a couple of chairs. You can sit there and enjoy your breakfast or a drink when it's warm outside. If you have more space, you could have a larger dining table or perhaps a sofa and a couple of armchairs. Maybe you can add a grill so that you can cook outside too.
Add Some Shade
Sitting in the sun is always fun, but sometimes it's too much. If you want a bit of protection, you can add something to create some shade. There are several choices you can consider, from a parasol to an awning or a pergola. Then even on the hottest days, or perhaps when it's raining, you can sit outside and be protected from the weather. Choose something you can adjust so you can decide how much sun you want.
It doesn't take much to transform your patio. Just a few subtle changes could give it new life and smarten it up.