10 Simple Steps To a Stunning Spring Garden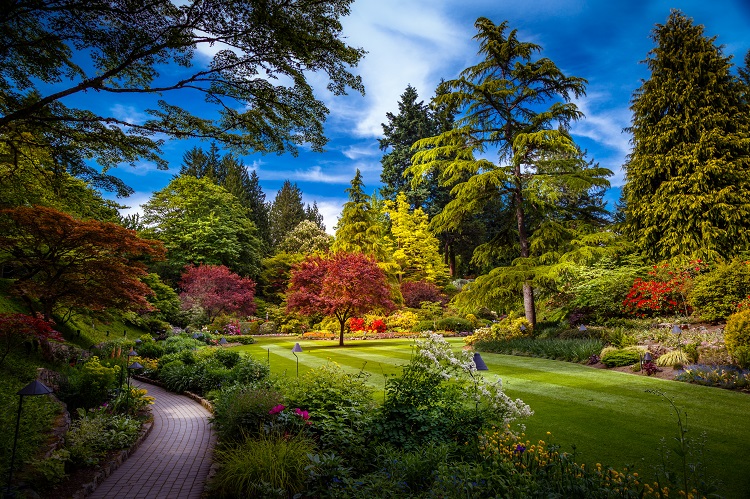 Christmas is a distant memory, and it's time to start thinking about getting into the garden and preparing for spring. Here are ten simple steps to follow if you're a green-fingered amateur, or you're eager to tidy up the garden in time to host barbecues this summer.
De-clutter and spring clean
This is the perfect time of year to tidy up your garden and get rid of any rubbish, weeds and dead plants. Use weed killer to destroy any unwanted plants and remove any leaves from your flower beds. Give your decking or patio a good wash and rinse tables and chairs with warm soapy water to get rid of any dirt, which may have accumulated over the winter.
Prepare your beds
Before you start planting, it's essential to make sure your flower beds are primed and ready. Add compost or manure to your soil and start thinking about which kinds of flowers and plants you'd like to grow. If you're not a seasoned gardener, look for inspiration and advice online or buy a gardening magazine.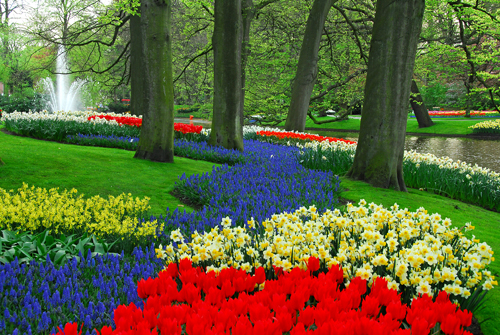 Image via https://www.flickr.com/photos/viator-things-to-do/2166008638
Buy some bulbs and seeds
If you're eager to enjoy a colorful floral display in the summer, it's important to plan ahead and plant in the spring. For a vibrant flower bed, try gladiolus, lilies and sweet williams. Look for tips from professional gardeners online. Websites like Pinterest and Instagram are great for visual inspiration.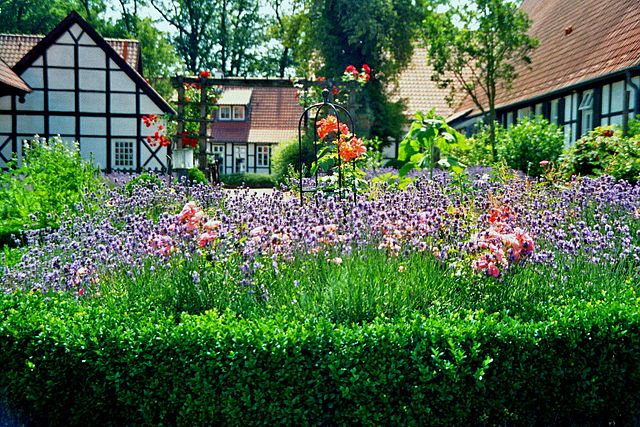 Image source: https://en.wikipedia.org/wiki/Gardening
Get planting
Once your beds are ready, plant your seeds and bulbs and then wait patiently for them to flower. Always make sure you follow planting instructions, as they can vary from one type of plant to another. If you need advice, the Internet is an excellent source of information. If you're eager to add some color to your garden in the meantime, why not add a couple of pot plants to your decking or hang some baskets by the back door?
Be original
Gardening requires a certain amount of rule following, but there is always scope to put your stamp on your garden. Swap terracotta pots for vintage trunks or water barrels to create an eye-catching floral exhibit or add a water feature. If you're a fan of travelling, why not use your experiences to design a unique space? Bring the mystery of Morocco to your back garden. Adorn seating spaces with lanterns and jewel-colored cushions from shopisfy.com. For a Scandinavian feel, add solid wood furniture to whitewashed decking.  
Add some outdoor furniture
If your existing table is looking a little tired or you don't have any garden furniture, investing in some new pieces will bring your garden to life. There are all kinds of designs and materials available for all budgets. Go for a sturdy wooden table and chairs if you're planning to host lots of family gatherings. A rattan sofa set will provide the perfect spot to enjoy a glass of wine on a hazy summer evening. Throw on some plumped cushions and rugs to make a cozy space for all seasons. If you're a fan of entertaining, why not make your garden stand out from the crowd and install an al fresco bar? Stock up on cool beers and spirits for cocktails and get ready for your first guests.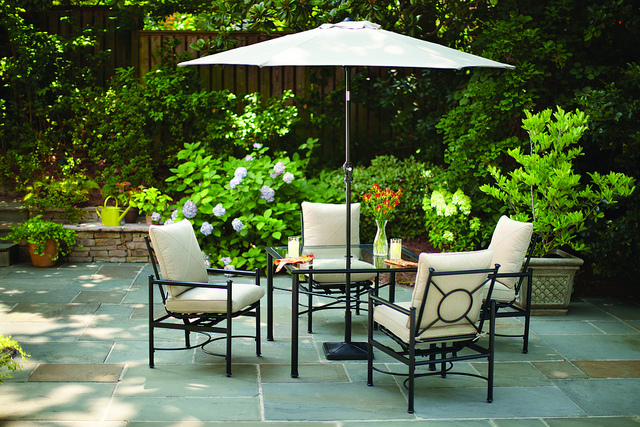 Image source: https://www.flickr.com/photos/sitsgirls/8634820124
Express your personality
Your garden should reflect your personality. It is like having another room, which you can decorate to show off your style and celebrate your interests and passions. You can easily add some personal touches. Try initialled cushions and vintage-style personalised wooden signs and storage boxes.
Create ambience
Nothing beats spending time in the garden with friends and family. You can make the experience that bit more enjoyable by creating an alluring, friendly atmosphere. This is easily done with outdoor candles, lanterns and a fire pit to give muted light and warmth when the sun falls. Scented candles, wind chimes and water features can also be incredibly relaxing. Take care if you have young children or pets and keep flames away from soft furnishings.
Keep up to date with your maintenance plans
We all know that from time to time, life can get hectic, and you start to lose track of chores and tasks. Try your best to keep up with garden maintenance, as this will help to keep your seeds and bulbs on course and enable you to enjoy the garden. It also means that you won't have to spend hours weeding and clearing up when the sun comes out. Devote a couple of hours every weekend to keeping tabs on your plants and mow the lawn on a regular basis. Ideally, you should wait for dry ground to do your mowing and ensure you only remove a third of the grass length each time you mow. Cutting the grass down further can damage the roots and affect regrowth. If you have a large garden, or you find mowing uncomfortable, consider investing in a sit-on mower.
If you've fallen behind or you can't devote as much time to your garden as you'd like, consider seeking the services of a gardener. Even an hour a week will make a massive difference in the run-up to spring.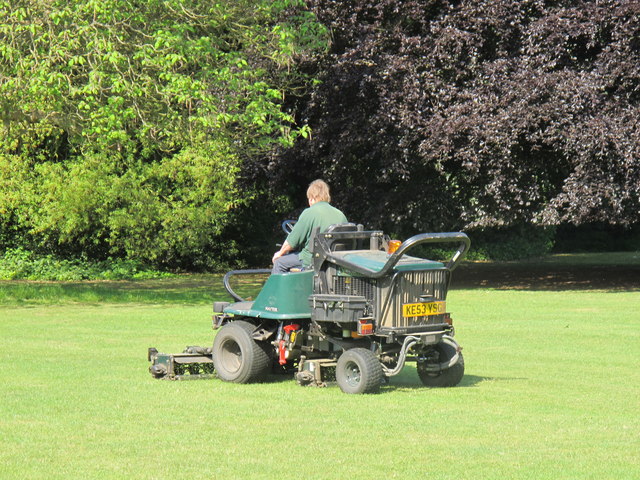 Image taken from http://www.geograph.org.uk/photo/1896528
Have fun!
Gardening is a hobby for many people and it should be fun. Take the stress out of it by keeping tabs on the lawn and flower beds and explore ways to diversify your plants and change the aesthetic of your garden. Adding accessories and changing your selection of flowers from year to year can help to keep enthusiasm levels high. Continual adjustment will ensure that you can enjoy your garden all year-round.
Spring is a very exciting time of year for gardeners. The new season is a great excuse to start researching design ideas and looking for inspiration to create your stunning spring garden. If you come across ideas or looks you like, try creating a mood board and then start planning how to bring it to life. Create a step by step plan to determine what needs to be done when and get started on making your horticultural dreams come true.