Fence Design Trends That Will Be Popular in 2019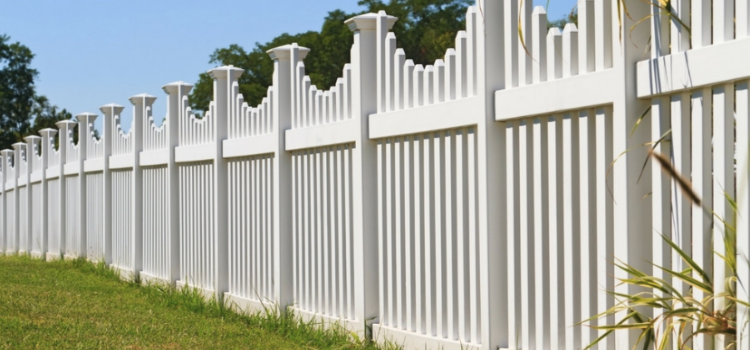 A fence can be something much more than just a barrier between your property and the outside world. If chosen wisely, it can serve as a perfect finishing touch to the design of your house and garden, an excellent opportunity to express your unique vision and taste.
Fortunately, these days you don't have to invent the look of your fence from the ground up yourself – fence manufacturing and installation companies have dozens upon dozens designs on offer, and you merely have to choose what suits you better. So if you are thinking about replacing your old fence or installing a new one, better check out these trends.
1.    Ultra-Modern
This trend just doesn't seem to go away and even gains additional popularity as the year picks up the pace. The main features of the ultra-modern design are straight horizontal and vertical lines without any embellishments, aimed at giving the fence a clean, simple and stylish look. The most usual colors are shades of grey because they are excellent at blending in with a wide variety of environments. Such fences provide a significant degree of privacy while being easy to care for (because of their simple design), especially if made of one of the various wood alternatives (vinyl, composite, steel, etc.) for additional eco-friendliness.
2.    Wrought Iron
Wrought iron is, unmistakably, an all-time favorite of homeowners everywhere, and for a good reason – or, rather, for a variety of good reasons. They are sturdy and provide effective security, serving as an effective deterrent for intruders, at the same time adding elegance and value to the property they surround. In addition to looking beautiful, they don't require all that much maintenance to retain these good looks: all you are going to need is a wire brush, water for rinsing and (in case it is painted) an occasional new coat of paint. Even if a section of the fence gets damaged, it can easily be repaired without the need for replacement. In other words, it is no wonder there are so many wrought iron fence offers on the market – lots of people come to realize the advantages offered by this choice.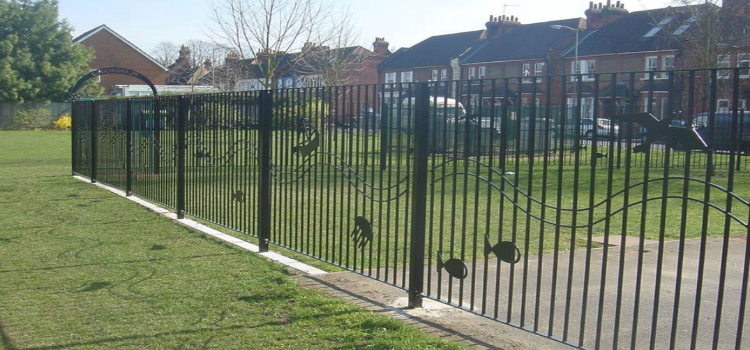 3.    Plants Integrated into Fence Design
Making plants a part of overall fence design has been growing in prominence over the course of the last year, and it is likely to become even more prominent in 2019. There are many ways in which it can be done: for example, you can frame plants into a section of your fence, add lattices to the fence and let plants grow on them, introduce randomly placed built-in shelves with pot plants and so on. Possible applications are only limited by your fantasy and your local climate.
4.    Lighting
Adding light sources to your fence allows you to kill two birds with one stone: you simultaneously make it look more modern and stylish and create additional lighting for your backyard. The most affordable way to do it is placing LED lights on top of fence posts attaching a string of them to the fence. LED lights don't consume much energy, which means that it won't make much of a difference for your electricity bills.
5.    Adding a Splash of Color
Often when people choose a fence, they don't think much about what color it would be, paying most attention to the material and visual design. However, a smart choice of color can make a lot of difference and make your fence an integral part of the overall design of your house. For example, a dark-colored fence can pleasantly contrast with light colored walls of the house and vice versa. Also, a combination of different materials (e.g., light-colored wood and dark-colored metal) in different parts of the fence can produce a wonderful aesthetic effect all by themselves.
Of course, when making a choice, you shouldn't blindly follow current trends – after all, a high-quality fence, if properly maintained, is going to serve you for at least a decade or two, depending on the material. However, current trends can give you some very good inspiration because they don't appear all by themselves and reflect the overall evolution of the industry. Keep track of them, check them out and choose what you really like!