Finn + Emma Makes It Easy Peasy for Baby to Be Stylish & Green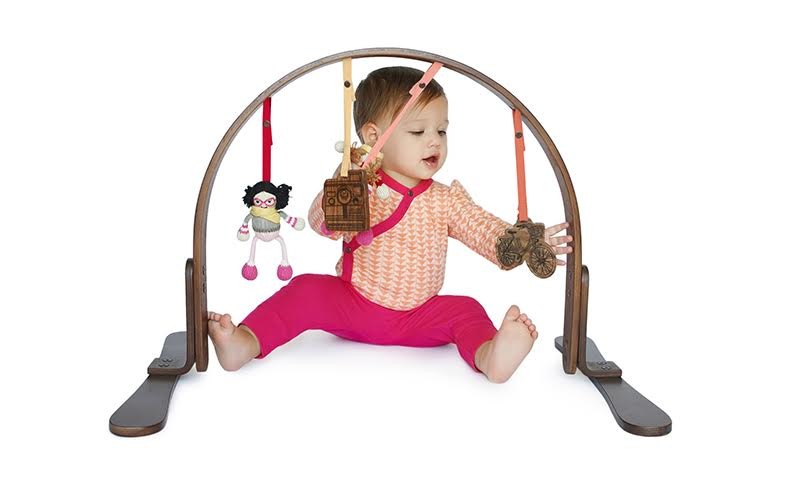 Remember the days when choosing organic and safe for your baby meant blah designs and dull colors?  Well, no more thanks to 
Finn + Emma
.  Now it's easy to choose the best for your baby and the environment in clothing, toys and gear without having to sacrifice style.
Finn + Emma offers parents and babies sustainable, fair trade, organic choices that are whimsical, contemporary and sophisticated. No boring designs and toxic chemicals at Finn + Emma, just an abundance of fresh prints and heirloom quality construction. Only the finest 100% organic cotton, eco-friendly dyes, and all natural, untreated Indian wood will do for your little munchkin. All cotton is from India and Peru with G.O.T.S. Certification. The garments, accessories and toys are also produced in fair trade settings that focus on social and economic independence for local people, especially women, working to provide for their families in a safe and fair environment. From onesies, body suits, pants, tops, pajamas, and bandana bibs to innovative toys such as wooden teething rattles, teething ears, rattle buddies, pacifier holders, teething rings, play gyms, and their brand new bold and cheery Muslin swaddles, parents and babies alike can't help but fall in love with this extraordinary baby brand!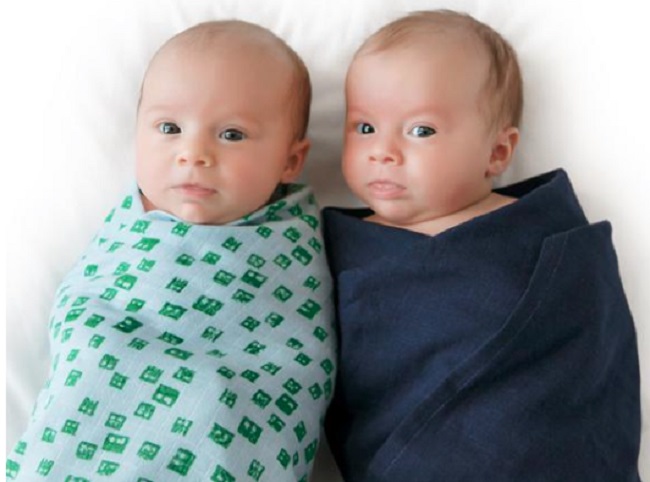 Just a Few Ways Finn + Emma Innovations Are Making Babies and Parents Lives Easier, Healthier and Safer:
The multi-functional Playmats are great for playing, of course, but also diaper changing, and offers a safe place to set baby down when traveling or away from home.  They are 100% organic cotton (no polyester) featuring fun, colorful prints that match the rest of each collection and fit easily into a diaper bag.  You can even attach toys such as the Finn + Emma stroller buddies.
The Stroller Toys provide hours of entertainment for baby which makes mom and dad very happy. They easily attach to strollers, play gyms as well as the play mat so baby can play on the go.
The 2 height adjustable Play Gyms offer heirloom quality construction and engaging entertainment with its adorable knit dolls and 100% birch wood frames, finished with non-toxic stains and lacquers (free of lead, phalate, nickel, mercury, and VOC's). Talk about the coolest playdate ever!  The wooden toys are also non-toxic and made from all natural, untreated Indian hardwood buffed with vegetable seed wax. The knit dolls are made with phthalate-free rattles inside and hand knit from organic cotton by artisans in Peru.  Available in dark, light and white finishes.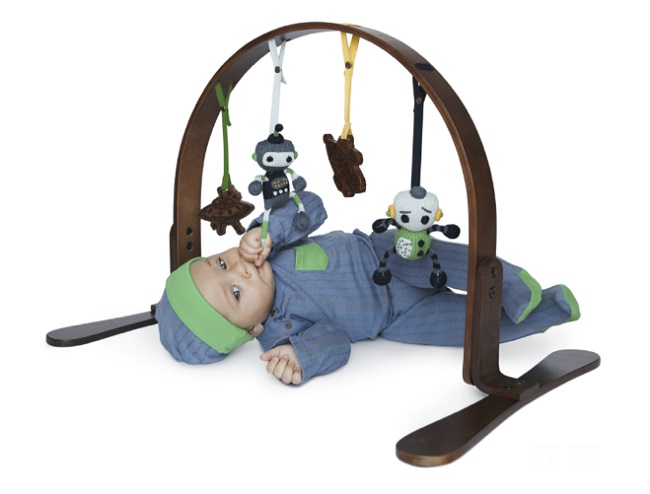 The Teething Ears give baby two textures to soothe aching gums. The untreated Indian hardwood ring, is finished with vegetable seed xax and enables baby to chomp on a natural, hard surface while the 100% organic cotton ears offer a softer option for gums and will fully absorb excess saliva. The best part? Throw the ears in the wash and start fresh all over again the next day
The cool and comfy pants and shorts offer up extra comfort and are designed to fit any diaper, cloth or disposable.  Talk about a happy bum!  Made from 100% organic cotton along with a generous gusset for a better overall fit that accommodates any diaper, topped off with a wide waistband that doesn't dig into baby's belly.
The multi functional Muslin Swaddling Blankets have arrived! These swaddles are truly exceptional with bright bold colors and designs. It's a step above the rest.  Each swaddle is made from super soft organic cotton and non-toxic, eco-friendly dyes. The loose weave keeps infants cozy by allowing their body temperature to moderate itself. Also great as changing pads, burp blankets, nursing and stroller covers or car seat canopies.
The all-new Do-Goodies are Lovies made from upcycled scraps of Finn + Emma products, they're squishy, soft, hand-knit, fair trade, and made in the U.S.A with 100% G.O.T.S. certified organic cotton. Also features a rattle inside of the toy's head, sheep's wool stuffing, and eco-friendly inks and dyes. Each do-goodie is unique, just like your little peanut. And best of all — a portion of your purchase will be donated directly to KaBOOM!, a national non-profit dedicated to giving all kids the childhood they deserve, filled with balanced and active play, so they can thrive.