How to Stay Healthy and Comfortable in Later Years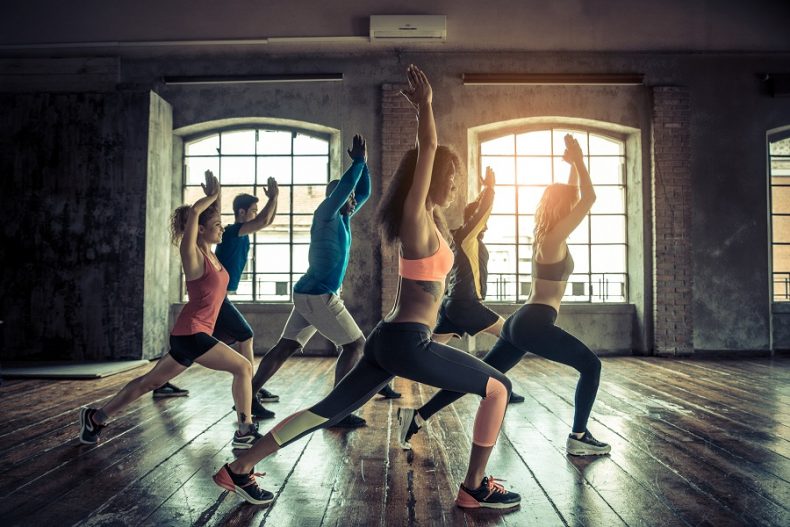 As we age, we find ourselves needing more care to keep our health in the condition that we've been used to. Daily routines and regiments may have to be altered. This is the period in your life when you can enjoy extra time with family and friends. You don't want to spend it all in pain and discomfort.
We may not be able to care for ourselves the way we once did. Proper care during the golden years is necessary for living a better quality of life. Whether at home or residing in an assisted living center, you can find satisfaction in living your days in comfort and security.
Take notice
Besides the addition of candles on birthday cakes, you may begin to display signs of aging. If you can't hear as well as they once did, it is completely normal. The same goes for eyesight sensitivity and decrease in vision, along with your hair losing its natural color and turning gray — these are all natural parts of aging. During the aging process, you may begin to notice you can't remember things such as simple tasks or where you last put an item. Forgetfulness is also normal at this stage of life. However, if your memory loss begins to interfere with your life more than normal aging, it may be something more than the common memory fog. We all forget things, but if you learn something new and quickly forget it, if simple tasks deem themselves more difficult, or if you find yourself needing to be reminded of something over and over, these could be signs of early dementia.
Regular visits with your primary care physicians are essential in keeping up with any new symptoms. Not only is it better for treatment, but you can spare yourself the development of further complications resulting from the initial symptoms. For instance, constant memory loss can have a negative effect on mood. As a result, older individuals may choose not to participate in activities they once loved, isolating themselves during this stage of their life.
If your loved ones see you struggling with these signs, they may want to do some things to help you. You should, of course, be an active part of the discussion.
Assisted living or home care?
Trying to adjust to everyday activities can become a hardship if your house is not equipped with some necessities. Living in the right place and being in comfort is an important consideration. Points to consider include whether the house is wheelchair accessible. If not, is it possible to alter things so that you can stay home?
If you decide to take on such a project, you need to contact local authorities to ask whether you need permits to make the inside and outside of your home handicapped accessible. Such an example would be to build a ramp over any stairs so a wheelchair could be used, or installing a walk-in tub for easier access. If you rent a house or apartment, your landlord may be responsible under the Department of Housing and Urban Development to make necessary changes to comply with the law. You, as the renter, may be obligated to put anything back that was modified even if your landlord paid for it. If you pay for it, the landlord must comply under the law. For example, you might need to widen a doorway for a wheelchair to pass through.
If you need in-home nursing care, you have many available options to choose from. You can have someone come to the house to help engage you in physical therapy if you need it after surgery or acute illness. Or you might need help after a hospital stay. Medical professionals will arrive at your home to assist with your needs on a short-term basis.
If you are unable to live a comfortable life at home, an assisted living facility may be the next stop. One kind of obstacle in aging is people struggling with dementia. In assisted living facilities, you can find the 24-hour-a-day care you may need. These places focus on occupational and physical therapy to make sure the residents get the best quality care. A staff of medical doctors and nurses are available to you 24 hours a day and seven days a week to help with medication change or distribution and general care. One example of a service that may be provided is that of footcare specialists or podiatry. This doctor is one who takes care of the foot, ankle, and leg. Proper footwear is important to maintain a healthy lifestyle. The doctors also treat broken bones, sports injuries, and more importantly in elderly patients, diabetes.
Diabetes is a disease that affects a person's blood sugar. Problems arise when the levels of insulin your body makes is too high or too low. Type 1 is when your body does not make insulin. Type 2 is when the insulin isn't used well or even at all.  A podiatrist, like any medical doctor, will treat diseases of the foot directly or indirectly such as a diabetic foot ulcer. This can be dangerous if not treated, and up to 24 percent of diabetic patients will have to have a foot amputated because of it. While pain is not a symptom of this type of ulcer, is can be an indicator, in addition to redness and swelling. Discussion of these with your doctor can help this totally preventable issue.
Join the club
No matter where you end up, socialization is important to round out a healthy life. Assisted living centers may be easier for someone to keep up their social life because everyone lives so close together. However, if you do not reside in one, you may find it hard to participate in activities. Most towns have senior citizen centers that offer a plethora of things to participate in. You can contact your town and find out where the local senior center is. Many towns also have transportation services that bring you right to where all the activity is, such as low-impact aerobic classes, arts and crafts, day trips, and dancing. They also provide jobs and volunteer opportunities and meal programs. Getting out is a great benefit to your health. Studies show it can help delay chronic conditions and diseases such as cancer, Alzheimer's, and cardiovascular disease. Those who are grandparents have been shown to be healthier when involved in the lives of their grandchildren, as well.
This aging world
By 2035, one in five people on this planet will be 65 years or older. The advances in medical science and care is increasing the population of elderly. They are more physically active, increasing their life expectancy. People in their golden years will soon outnumber children 5 and under for the first time in history. With so many of these numbers increasing, the number of nursing homes are also growing. More than 15,000 nursing homes operate in the United States, 11,000 of them being for-profit. Some people need government assistance for their long-term elderly care while, if you are lucky enough to have the funds, you can grab yourself a private room in New York for about $146,000.  No matter your location, you can find a place that suits your needs, either at home or in one of thousands of facilities in the US. The most important factor is to find a place that gives you the best quality of life you can get.