Kobo Glo eReader- Make Your Idle Time Count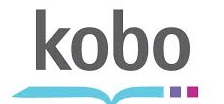 I've never been one to sit still. I don't watch much television, on occasion I'll watch a good movie, provided It's accompanied by pizza and popcorn.
I've always found it difficult to sit in on place for long. Which makes it difficult when I travel. Which – I travel a lot. Sitting on a plane or in a car for an extended period of time tends to drive me bonkers.
Finding something to occupy me in such a confined space isn't easy. Fortunately, I like to read. Unfortunately I hate to shop. So, going to the bookstore for a book to take on my next journey is almost always out of the question. I suppose I could shop online for a great novel to read, but then I'd also have to pay for the shipping. And of course with all of my other quirks, I like to save money too.
I recently received a Kobo Glo ereader which for me, is the perfect solution to a hurdle of annoyances.
With the Kobo Glo ereader, I can simply select a book right from my Kobo and within minutes it downloaded. I can take it on the plane, or in the car and begin reading without ever stepping foot inside an intimidating bookstore and without spend unnecessary fees for shipping.
With the Kobo Glo ereader I'm able to occupy my idle time with a good book and enjoy my travel time in ways I've not in the past.
KoboBooks something for everyone, fiction, comics, romance, mystery, business, religion and even illustrated ebooks.
One of the things I like about the Kobo Glo is the ability to read in the dark with the Kobo Glo's revolutionary ComfortLight. It isn't too bright and most of all it isn't hard on the eyes.
I will be doing a follow up post on the Kobo Glo which I will be taking with me in my upcoming travels. In these post we'll highlight the pros and cons of an ereader in more depth. I'm certain the pros will more than outweigh the cons, in fact at this given moment, I can't think of a single con to and ereader verse a physical book.
Be sure to check back with us soon for more information on the Kobo Glo ereader.
Connect with KoboBooks: Facebook | Twitter | Pinterest | YouTube| KoboBooks
Disclosure: I received a free product from the sponsor to review. I received no monetary compensation and my opinions are my own and were not influenced by the sponsor.