Valentine's Day is such a sweet holiday, both literally and figuratively! Sharing a little something sweet along with some matching sentiments is the perfect way to celebrate this wonderful day of love. However, for kids in a classroom, Valentine's Day can also mean a serious overload of sugar as their friends and classmates hand out goodies. While it can be tough to avoid sugary treats altogether, you can do your part to ensure that your child is handing out wonderful, no sugar added choices. Koochikoo Organic No Sugar Added Lollipops are the perfect solution to an otherwise sugar-laden holiday!
What is Koochikoo?
Koochikoo lollipops were created by "Grandma Sal", who spent her career in the organic food space, hearing from people who wanted organic, sugar-free choices. The market for this was huge, but products were few and far between as most sugar free products were laden with chemicals and additives. She set her mind to create a better option and developed the world's first organic, no sugar added candy.
Sweetened with Tapioca Fiber
So you might be wondering how Koochikoo Lollipops can get their sweet flavor without any sugar or artificial sweeteners. The answer might surprise you. These delicious lollipops are sweetened with organic Tapioca fiber, which naturally has about 60% of the sweetness of sugar! The flavor of tapioca fiber has been compared to that of a soft honey, which is the perfect compliment to the superfruit flavors of the lollipops.
Tapioca fiber is also a wonderful source of dietary fiber. Each of these yummy sweet treats contains 5 grams of soluable, prebiotic fiber, which can be a boost to your daily fiber recommendations. Prebiotic fiber sources such as this can help to balance the good bacteria in the gut and to promote regularity and overall health. Now that's a great benefit in a lollipop!
Natural Flavors and Colors
Koochikoo Organic Lollipops come in four amazing flavors – all of which have been a hit at our house. You can choose from Pineapple-Orange, Blueberry-Lemon, Pomegranate Blueberry, and Fuji Apple. Everyone is sure to find a favorite! Besides there being no artificial flavorings in the pops, all of the color is natural, as well! These pops don't get their hue from food dyes, but rather from radish, apple, blackcurrant, carrot, pumpkin, turmeric, red cabbage, and annatto.
Free Printable Valentine's Day Cards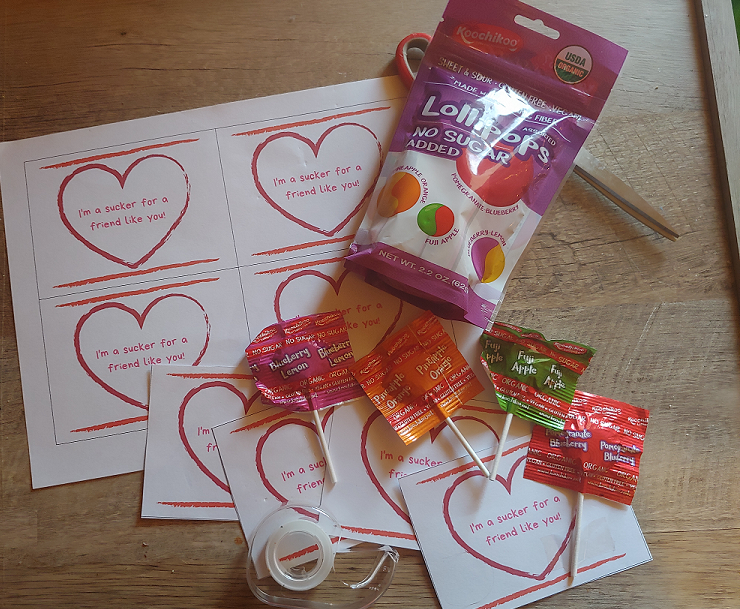 Want to make your own adorable Valentines to hand out with some Koochikoo Lollipops? Just click on the image below, download and print! Add a lollipop and have your child sign their name. It's a "punny" little sentiment that they can share with their friends and family!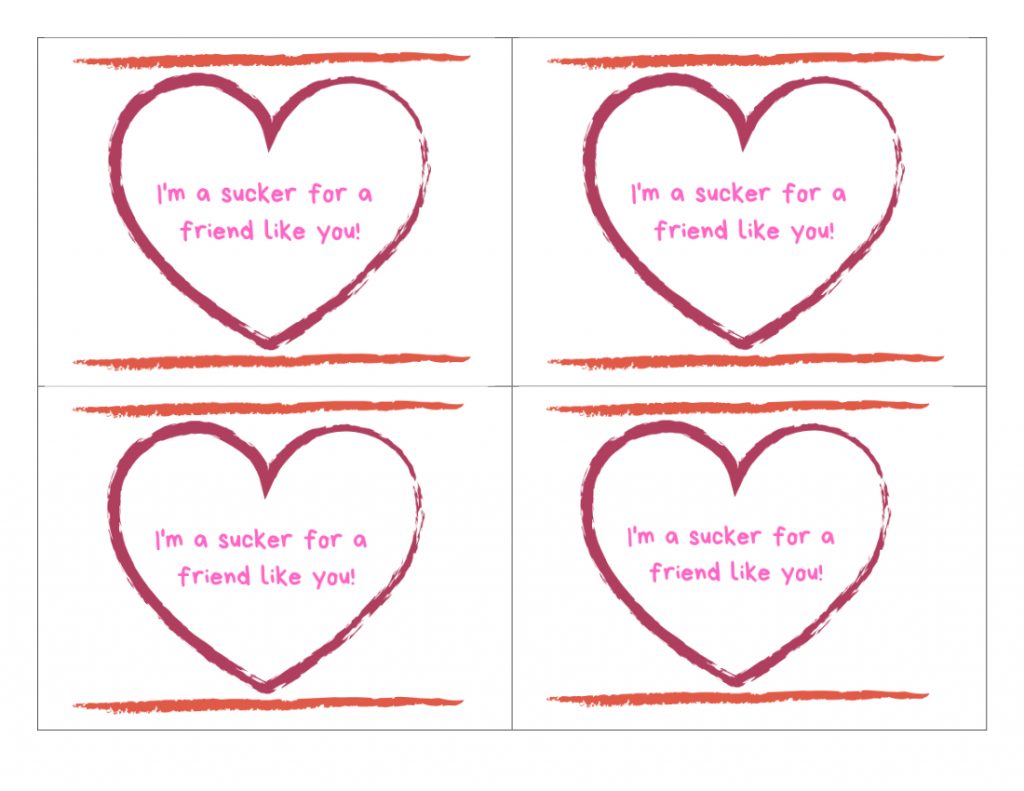 You can find Koochikoo Organic No Sugar Added Lollipops in store at Marshalls, Homegoods, or TJ Maxx. Online you can purchase Koochikoo  Lollipops at the Koochikoo Amazon store and use the code lollipower at checkout for 10% off your order of lollipops!