Sometimes it is important to take something we are used to and make it more magical. Think of the old blocks all kids play with. What if they were magnetic and had different pictures to put together? That is what Geomag brings to us with Magicube 1+. Bring magic to your children's playtime.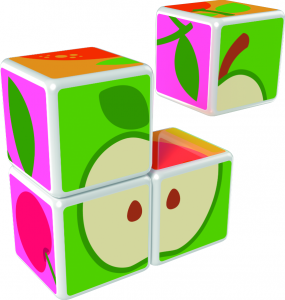 Have Fun While Learning
Magicube 1+ is meant for children age 1 ½+. There are many things from Geomag that are meant for all ages. I love that it brings so many options to so many ages. Nothing is better than your kids having fun while learning new things.
Each cube is magnetic. This helps your child be able to place each cube together in their own way. However their imagination wants it to be, it can be. Brings many smiles and creations they can be proud of and wish to show you. Nothing sweeter than your child showing you something they are proud of creating.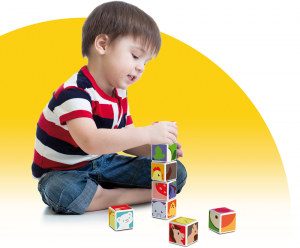 Different Kinds of Cubes
The magic does not stop at just normal cubes. There are fun color ones for sure and many of them. However, there are also Animal cubes, Transportation cubes, and fruit cubes. So many fun options for your child to play with and engage with. They can recreate the pictures, or turn them into something fun. I prefer when my children think outside the box.
Each range comes with cards that give other building suggestions and ideas to build. Get down on the floor and engage in this fun way of learning with your children. Build many lasting memories while helping your kid learn while having fun. The best part is it can also be with you. Help make those smiles brighter by further engaging with your children. Build fun creations with your child, the fun doesn't have to stop.
There is nothing more magical than watching your child build things. Their so proud of themselves and so are you. The possibilities of creating with these cubes are endless. Your child can literally create anything that they like. The cubes connect on all sides and can create many things. Don't let the magic stop when they have outgrown the Magicube +1, there are many more options to be had at Geomag.