Perfect Lighting From OttLite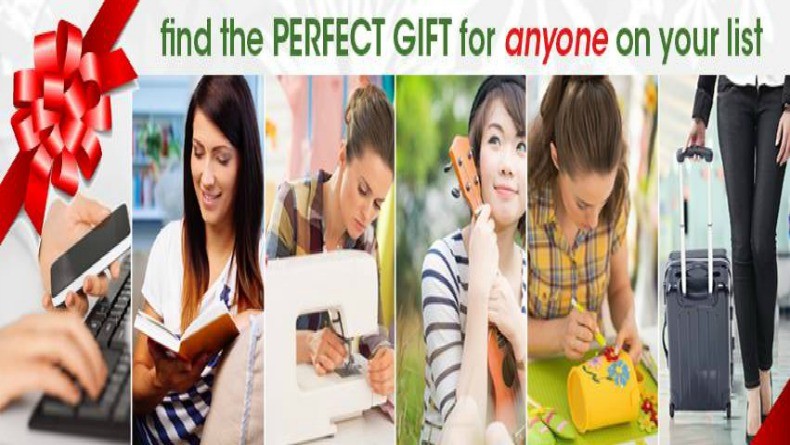 NO matter what your lighting needs – OttLite Offers the BEST
Lighting isn't something we think about often…that is until we are sorely needing it.  Task lighting is must when it comes to our work environment – whether at the office or at home.
With OLD more mature eyes, lightning is becoming more and more important to me, especially since I tend to work a lot at night. No matter if I am writing, reading or doing crafts, I need to be able to see well, without straining my eyes.  The OttLite has made a huge difference for me.
About OttLite
Dr. John Nash Ott started it all! In 1989 Dr. Ott founded OttLite Technologies to bring the power of natural daylight indoors through his one-of-a-kind natural daylight bulb. A photobiologist and pioneer in natural light research, Dr. Ott discovered through 40 years of scientific research the remarkable effects specific wavelengths of light have on all living things. Known as the father of full-spectrum lighting, his research concluded that a light with the entire visible spectrum of light wavelengths was best for vision and well being. This led to the development of the first sunlight lamp.
With my OttLite, there is no glare and the lighting is so natural, it's as if it's noon, no matter what time of the day or night it really is! I'm so spoiled that I now want an OttLite in every room in my house.
What is your style?  Modern, traditional or something in between?  Do you read, sew, craft, play the piano?  No matter there is a light that is perfect for you.  OttLite has floor lamps, table and desk lamps, decorative lamps…even lamps with "built in" magnification!
Here are a few that I have on my wish list. The first one makes me tingle all over.  It is just SO AWESOME…A Beaders Dream Come True!
OttLite has a lamp for every possible need.
For those who like a sleek modern, or very minimal list look, there is the Vero Table Lamp.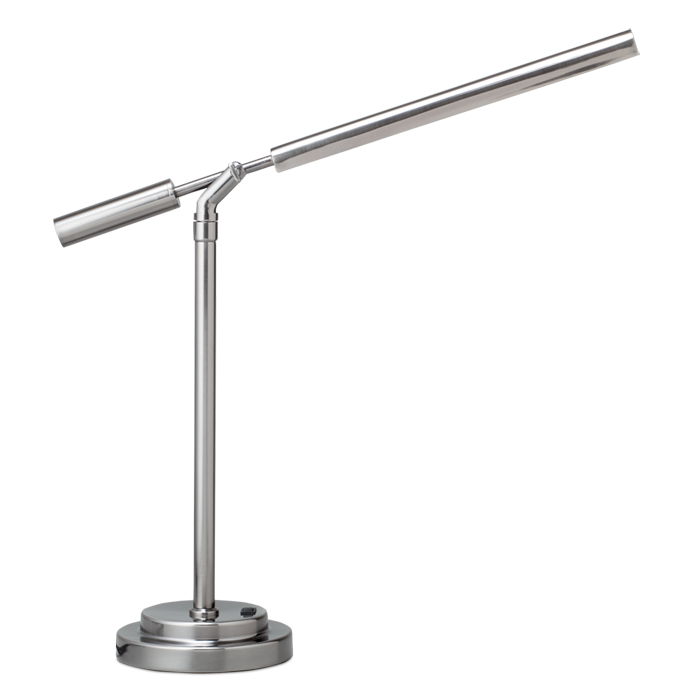 I think any teenager would be delighted with the Color Spectrum LED Desk Lamp with USB.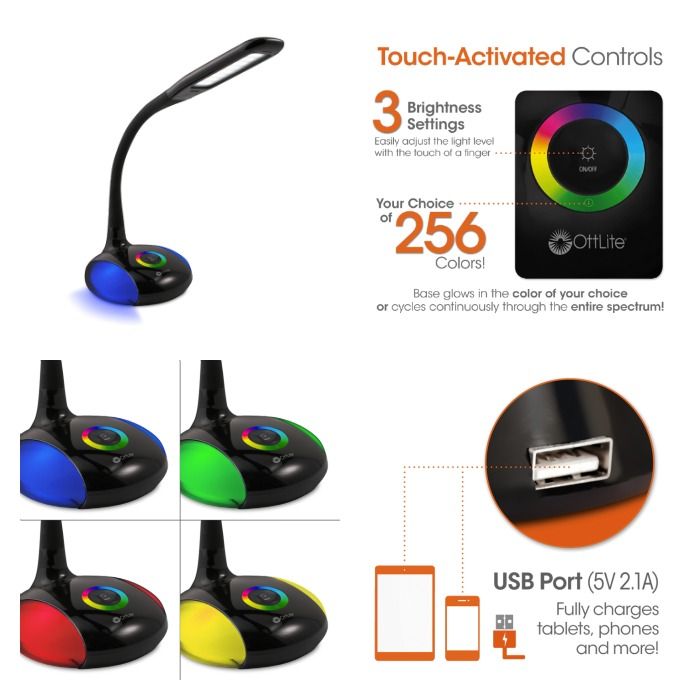 And last for today, but certainly not least…for the music lover! The LED Bluetooth® Speaker Lamp.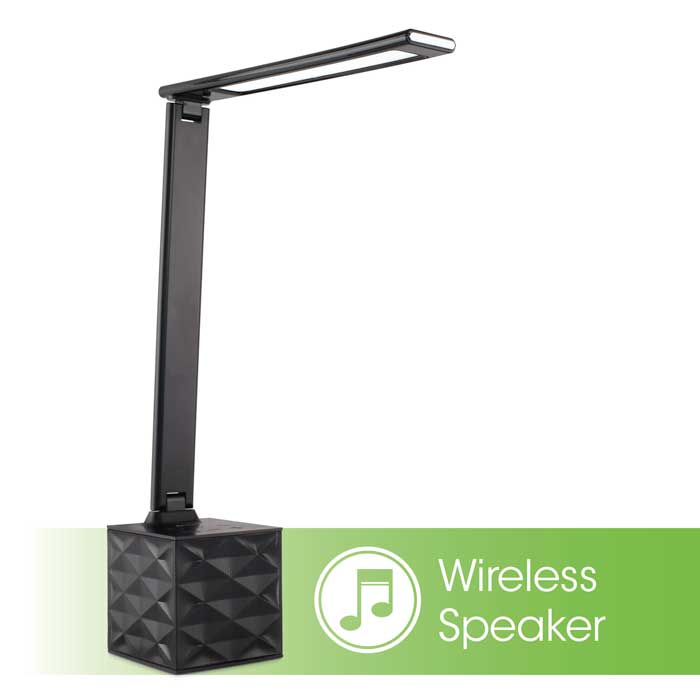 I know what I'm asking Santa for this year…because I've been a very very good girl!  What OttLite would you like to find under your tree?
Connect with OttLite: Website | Facebook | Twitter
Disclaimer:
This product was received from the Company for review purposes only. All thoughts and words in this post is my own and I was not paid to endorse it. I am only voicing my opinion about this product.