Prostate Cancer and Depression: How to Cope Following Diagnosis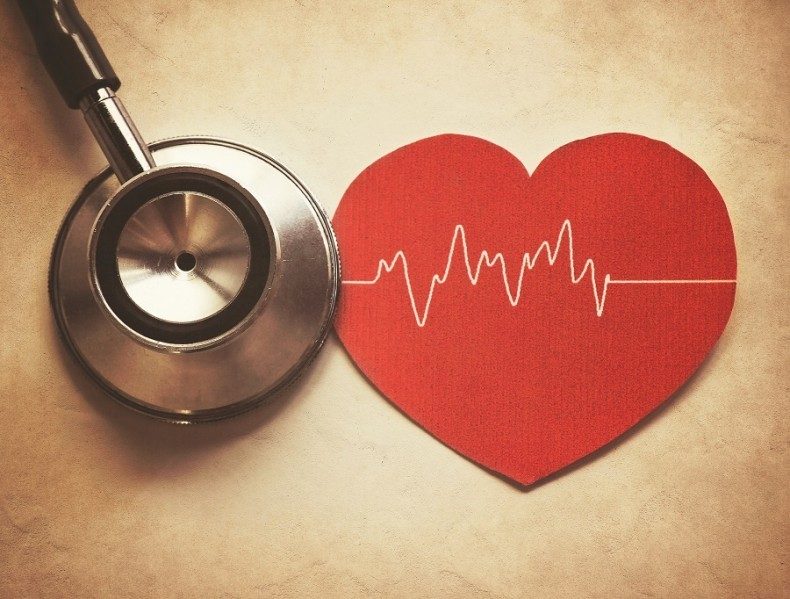 Prostate cancer is the most common cancer among men, excluding skin cancer. In 2019, approximately 174,650 men in the United States were diagnosed with prostate cancer, with over 60 percent of cases diagnosed in men over 65.
Being diagnosed with prostate cancer can be devastating, and for many men, a prostate cancer diagnosis leads to a combination of depression and stress. Since depression has been linked to shorter survival rates for cancer patients, coping with depression is a necessary step in recovery and treatment. If you've been diagnosed with prostate cancer, here's how to adjust to life after your diagnosis.
Surround Yourself With Support
Photo Credit: Unsplash
After being diagnosed with prostate cancer, feelings of isolation and loneliness can negatively affect your mental health. Surround yourself with the support of close friends and family and find someone you feel comfortable opening up to about your feelings. Be kind to yourself and give yourself time to process your new feelings. Try to pay attention to what you're feeling, and spend time with loved ones who are optimistic and uplifting.
Additionally, learn how to recognize the symptoms of depression. The National Institute of Mental Health defines depression as a common but serious illness that involves feeling sad or hopeless for weeks at a time. If you're experiencing symptoms of depression, join a cancer support group or find a therapist on WithTherapy.com. WithTherpay matches patients to therapists using personal screening and AI and can help you create a personalized experience to cope with your diagnosis.
Research Treatment Options
Photo Credit: Unsplash
Even with the seriousness of a prostate cancer diagnosis, advanced treatment options make living with prostate cancer more possible than ever before. Although treatments for prostate cancer can remove nearly all of the disease, the effects can be mentally and physically draining. Treatments like androgen deprivation therapy (ADT) can leave men feeling fatigued. Other treatment options, like the removal of the prostate, can lead to side effects like erectile dysfunction (ED).
Taking the time to research your treatment options can help you feel empowered after your diagnosis. Talk to your doctor about any concerns and make sure to ask questions if anything is unclear. Don't be afraid to ask about the goals of treatment, the likelihood that the treatment will work, and what you can expect during treatment. Ask your doctor about how different treatment options can affect recurrence, survival, and your overall quality of life.
In most cases, men are diagnosed with early-stage prostate cancer and do not have to make immediate treatment decisions. While you're researching treatment options, it's important to talk to your doctor about the risks and benefits of different options and when treatment should begin.
Take Care Of Yourself
Photo Credit: Unsplash
Most prostate cancers grow slowly and don't cause health problems in men. However, taking a proactive approach toward your health can improve your prognosis and reduce your risk of developing other forms of cancer or additional health problems. Exercising regularly, eating healthy, and maintaining a healthy weight can help fight depression and improve your overall health. Additionally, recent research suggests that a diet high in vegetables, fruits, and legumes may lower the risk of prostate cancer.
If you have a family history of prostate cancer, regular screenings can help catch the disease in its early stages. A digital rectum examination (DRE), in which a doctor inserts a gloved, lubricated finger into the rectum, can reveal any irregularities on the surface of the prostate. Doctors also commonly use a prostate-specific antigen (PSA) blood test, which is followed by a prostate biopsy if PSA levels are elevated.
If you're interested in a less invasive procedure, ask your doctor about MRI scans for prostate cancer. MRI-based prostate cancer screenings are quick, affordable, and pain-free. With advanced Ezra AI technology designed to assist radiologists in their analyses, MRI scans for prostate cancer are highly accurate, eliminating the need for unnecessary blood tests and biopsies.
If you're struggling to cope with your diagnosis, building a comprehensive support network, learning more about treatment options, and taking a proactive approach toward your health can improve your prognosis and help fight depression.