Reach Your 2015 Fitness Goals with Jabra Sport Pulse Fitness Wireless Headphones from Best Buy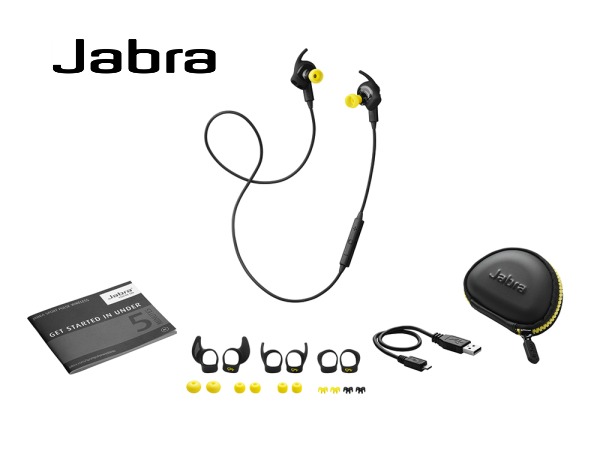 2015 is just around the corner and with that comes our inner desires to get fit.Why not take training to the next level and get the ultimate wireless workout with Jabra Sport Pulse Wireless, new earbuds.  Jabra Sport Pulse Wireless is an all-in-one training solution that combines an in-ear biometric heart rate monitor, immersive Dolby® Digital sound and real-time voice coaching. It's US Military grade durability certifications will inspire runners, cyclists, and exercisers of all types to beat their best performance. Keeping in shape has never been easier. I love to run. I run rain or shine and it helps keep me fit. And sane! Running helps takes the stress off, and I tend to be a high strung person that stresses over everything.
With a built-in intelligent app – Jabra Sport Life – exercisers will also get the most out of their Sport Pulse Wireless earbuds, helping them plan, track and evaluate each workout.  It has never been so easy to test fitness levels and aerobic capacity, adjust heart rate zone levels to optimize training, and set goals based on distance, time or calories burned. Sometimes I overdo it. With the Jabra Sport Pulse Fitness Wireless headphones I'm able to keep better track of my my heart rate which keeps me from overdoing it! I've been told by my doctor in the past that while it's great I run and keep in shape that I need to slow down a little bit and stop taking it to extremes. My husband actually purchased these Jabra headphones for me this year and they've become my constant running buddy.
If you know a fitness freak like me, I highly recommend the Jabra Sport Pulse Fitness Wireless Headphones. They are also Compatible with smartphones with BT capabilities Product: Jabra Pulse SKU 8954664
The reviewer has been compensated in the form of a Best Buy Gift Card and/or received the product/service at a reduced price or for free