How To Remodel Your Home Like A Boss, According To TV Experts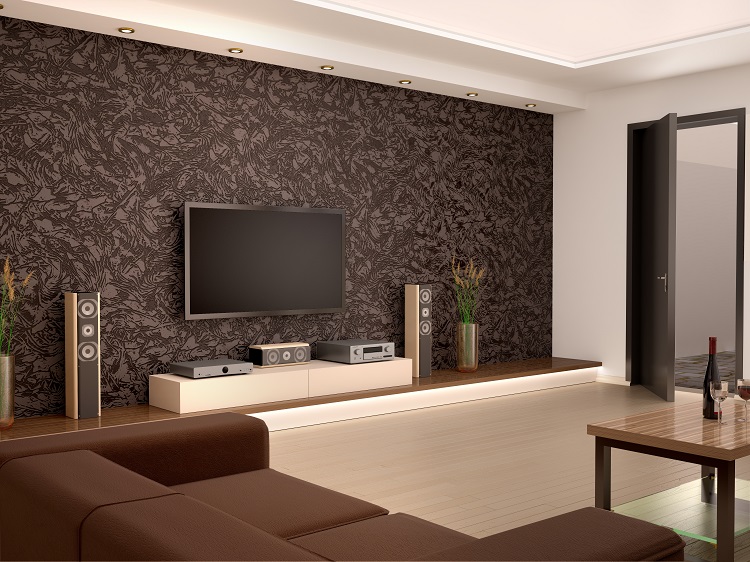 Remodeling your home can be a big undertaking. And if you're not an expert, it's often hard to know exactly where you should start. The good news is that there are many experts on hand to help people make the right decisions. Here's how, where and when TV experts say you should focus your remodeling energies.
Go Shopping In January
January and February are typically considered to be a dead time in the world of property. Christmas has been and gone, and people are saving money after splurging over the Christmas break. But according to Sarah Beeny, a TV property expert, this is no longer the case. In fact, thanks to the rise of the internet, January and February may be the best times of year to go shopping. It turns out that this time of year means that lots of people will be buying or selling and offering discount prices to get people to do business. Often renovation projects at this time of year come at a discount relative to other times of the year, thanks to the general lull in demand. Plus, Beeny says, people will be playing with the iPads they got for Christmas, browsing their favorite home design websites, looking for ways to improve their homes.
Rejuvenate What You've Already Got
Rejuvenating your tired old property might seem like a mammoth undertaking, but it can reap dividends if you get it right. Take Dan and Liz Burgess, a couple who won the 2013 Homebuilding renovation award. The couple started off with a single-story bungalow. But then over the course of 6 months, they spent more than $1 million on renovations to their home, including adding an extra story to the building. That might sound like a lot of money, but the couple made it back and then some. It is now believed that their home is worth more than $1.4 million meaning.
Kevin McCloud, a presenter on the home show Grand Designs, says that projects like these are par for the course. People who are successful are those who spend three years planning and then cram all the expensive stuff – the building – into a short, six-month window. Approaching projects like these work when lots of planning is done.
Get Professionals To Do The Work
If you're planning to make major changes to your property or to weatherproof your home, it's a good idea to call in the experts. This doesn't just include professional tradespeople to carry out the work: it also means calling in people who can manage them and get your project completed under budget and ahead of schedule.
According to Restoration Man, George Clarke, people should draw up written agreements with their contractors, which state how much the project will cost and how long it will take. He recommends people hold back 5 percent of the overall costs, just in case. But, he says, even if unprofessional builders ask for more money, they're obliged to fix any problems along the way.
Grab A Range Cooker
If you're looking to woo young families, one of the best ways to do it might be to install a range cooker or an Aga. Range cookers have long been considered the heart and soul of country homes. There's nothing like having your own gas-fired range in your home to add character to the property and make it feel authentic. The good thing about modern range cookers is that they're usually very easy to maintain and come with facilities that all you to use them in much the same way you would a regular gas oven.
According to Edward Cunningham of real estate agency Knight Frank, people who live in family-friendly neighborhoods should consider buying a range cooker, as they're currently very popular among families, thanks to their ability to keep meals warm. The Aga is also fashionable, he says, thanks to buyer's growing desire for period features.
Think About Other People's Tastes
You might want to decorate your home in pink and yellow from floor to ceiling, but it's unlikely that buyers or guests will share your taste. Of course, you can do what you like with your home if you're not planning on selling. But if you are, you might want to take into consideration the tastes of others.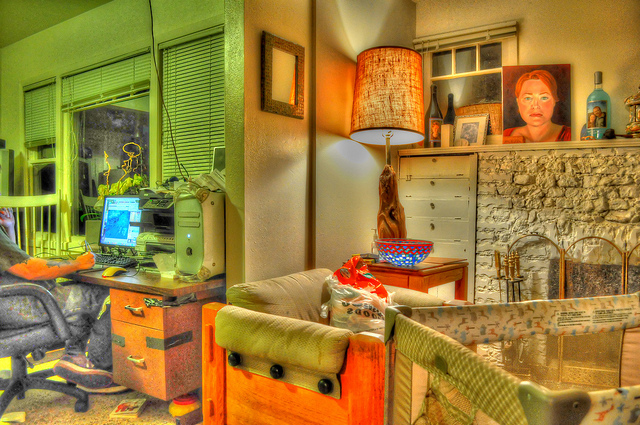 Your job, according to property manager Vicki Wusche, is to create a space that potential buyers could make their own. In the kitchen, she says, it's impossible to go wrong with oak-colored cabinets and dark, granite worktops. The aim of the game is neutrality, she says, as this will appeal to the most people.
Grab Planning Permission
Government bureaucrats have turned the planning process into a nightmare. It can sometimes take years to go through a process which should take hours. Clever homeowners can turn the failure of government into an asset for building the value of their property. Because it is such an arduous task getting planning permission, any property with authorization to extend is automatically more valuable to potential buyers who want to add new rooms. What's more, getting planning permission for your land doesn't involve doing any building work or having to live off-site in a caravan while workmen carry out disruptive building work.
Focus On The Kitchen And Bathroom
Bedrooms and living rooms are best kept neutral. Potential buyers can easily redecorate those to fit their own tastes says Beeny. But buyers are far more interested in your kitchen and bathroom decor, as these rooms are considered the heart of the home. It's much harder to change the style of the kitchen or bathroom, and so it's worth getting both done to a professional standard. Even though the styling elements of a professionally-built kitchen or bathroom may not be neutral, new home buyers are often able to look past this if the design is good enough. With some rooms, you've just got to take the risk.
Keep Rooms In Proportion
Some people think that the more bedrooms they have in their homes, the better. After all, more bedrooms mean more space, and more space means a higher selling price, right?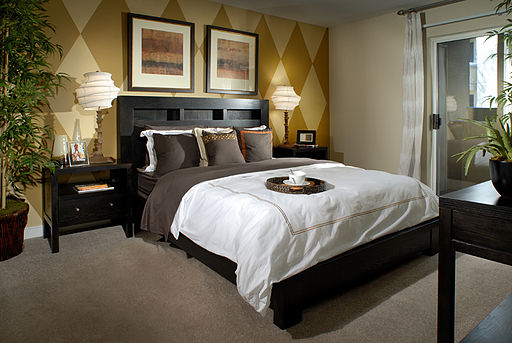 Not so fast. More bedrooms are only a good thing if you've got the facilities to support them. A home with four bedrooms and three bathrooms is an attractive proposition, says Beeny. But a home with eight bedrooms and only one bathroom is a nightmare. There will be a constant queue for the shower, and nobody will be able to get off to work on time.
It might sound counter-intuitive, but adding extra bedrooms can sometimes lead to a lowering of the asking price, simply because people don't want to move into houses with many bedrooms and few bathrooms. Try to keep the ratio below 2 to 1.
Use Sunshine
Restoration Man, George Clarke, says that the best homes are those that make efficient use of natural light. You can do this by replacing walls with windows or including skylights in your loft. But the best option, he says, is to get rid of your floors and ceiling entirely and replace them with glazed glass. Clearly, this sort of thing is really expensive. But, if your aim is to create maximum effect, it's money well spent.
Bling Up Your Entrance
Phil Spencer, a property guru in Britain, has been recommending that people dress up their hallways for years. The reason for this is that the hallway is the first thing people see when they enter a house and is what creates the biggest impression. Adding a cheap mirror he says, immediately helps to make the entryway look bigger and more impressive.