The Tee-Bra is Perfect for Spinning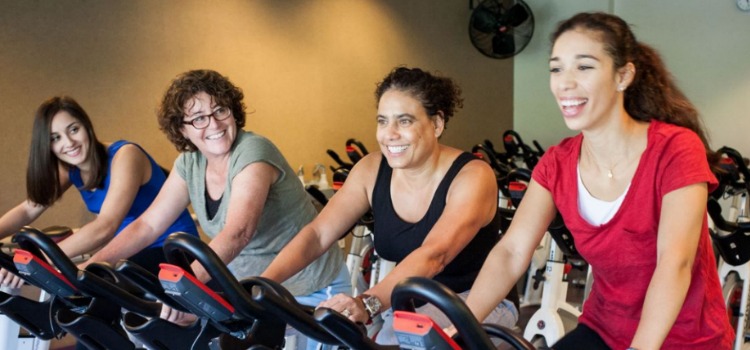 Tee-Bra is perfect for so many activities, one activity in particular is while you are spinning.
Spinning is a sporting activity that involves using an indoor bicycle. Spinning may seem like an easy workout, but it's far more intense than it looks. Endurance, strength, and high recovery are needed to endure a spinning workout.
Women who engage themselves in spinning, may continue to use a traditional sports bra.  However, spinning is low impact on breast movement which makes it a perfect activity for wearing a Tee-bra.
Why is the Tee-bra perfect for spinning?
Spinning does not require intense compression on the breast given the limited impact involved in the activity. Tee-bra is an outstanding low impact exercising bra garment specifically designed for women. The Tee-bra, is made of a cozy comfortable fabric.
Gives adequate support
Most times women use over compression sports bra when they are not needed for low impact activities such as spinning. A low impact spinning bra should be made up of low compression

Versatile design
Most women find it uncomfortable wearing a rigid traditional sports bra under for activities that do not require rigid compression.  Tee-bra has been designed so that it can be worn on its own or under your favorite tee-shirt eliminating discomfort and irritability.
Visit Tee-Bra on their Facebook | Google + | Website