You have gone the long way to propose to your crush on how to win him as your date, no matter how awkward would have it been. With all the excitement and mixed emotions, you will definitely do a lot of preparations to be the best prom date girl for him. Meanwhile, do not dwell too much on these preparations, you also need to relax and make it slowly, and just think about how fun the prom would be.
Do not Expect Too Much:
High expectations are usually the worst stressors that causes depression that could ruin everything. Do not expect too much from your date. You might be thinking that your crush will be coming with the most expensive and branded suit to match your glamorous prom dress but came wearing a collared shirt and a pair of jeans. If he has not met your expectations, do not allow it to ruin the night. Remember, you should be relaxed and create a very calm and pleasing environment with your date. You should not be offended, he might be testing you if you'd like it. Besides, just think that you are still blessed to be with your crush whose asset is his handsome face, hunk body and his upright attitude.
Be Confident, but not overconfident:
Before you have decided on going to prom and proposing to your crush to be your prom date, you must have thought about how to be confidently beautiful especially when you have started choosing your dazzling dress. There are a lot of choices, from the stunning satin prom dresses, long prom dresses and even mermaid prom dresses, that have been bothering you and you do not even know where to start looking. Just as 2015 Miss Universe Beauty Queen who was known to be confidently beautiful with a heart, you might just choose a pretty mermaid prom dress and just walk confidently with your handsome date.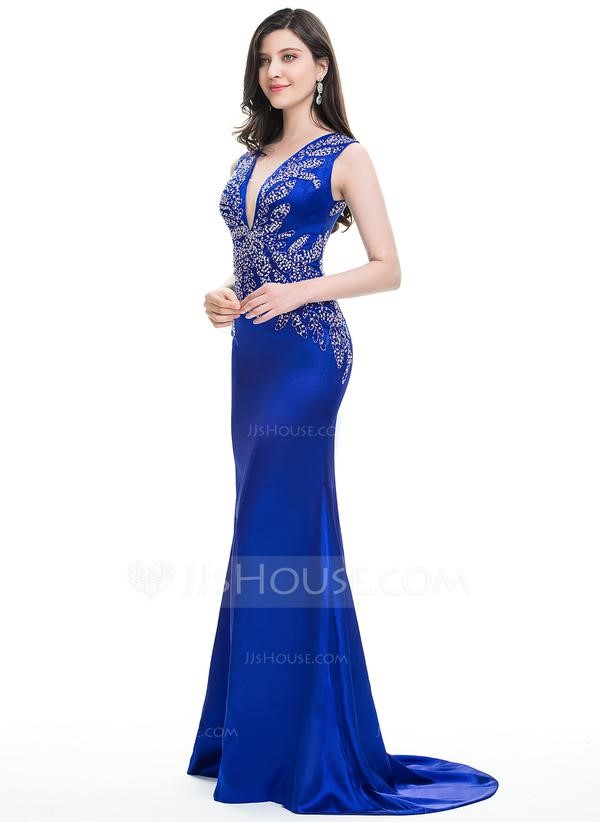 Be Sensitive and Know your Limits
Promenade is not just about your date. You will also have other friends whom you will have to mingle with. You will be sharing stories and there might be a time you will have to tell your opinions. Have confidence in your communication skills meanwhile be sensitive and you should know your limitations. Do not go below the belt or else this will offend some of your friends including your date. If in any case, you should know how and when to say "sorry."
Be Open-minded and Friendly
Being approachable is one of the best attitudes a girl could have, not just being a prom date but as a friend, girlfriend, best friend or even a family. You attended the prom to socialize with others, both acquaintances and strangers. With that being said, you should not just insist on your own thoughts and ideas; instead give way to others' opinions. Recognize other's ideas and if you do not like it, you can just express your disagreement in a nice way or you can just stay seated and quiet and just think on how to enjoy the night to the fullest.