Children enjoy creative play. They can create things and be proud of them. This brings us as parents great joy. That is one reason I am so in love with Geomag's adorable Magicube People.
Magicube People have cute designs on each cube. Each character is eye-catching and helps create hours of entertainment to your little ones. They can match up each person perfectly and be proud they got it right. Then they can turn around and mix up each character and come up with the most creative character. There are so many possibilities.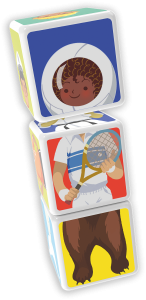 The cubes are magnetic on all sides, which means you can build it in any way imaginable. I find that it causes less frustration from little ones trying to get the cubes just so. If they can imagine it, they can build it!
The happiness these cubes make for your little ones is immeasurable. They get to be creative and enjoy themselves. Something so simple as a cube with a section of a character can bring such joy. Get down on the floor with them and build! Create fun characters and makeup stories about them.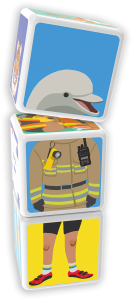 Your little ones are only little once. Take the time to engage their little minds. With engagement also brings increased self-esteem. Let your little ones know how proud you are of them as they show you what they can do!