More Women Pursuing Boat Ownership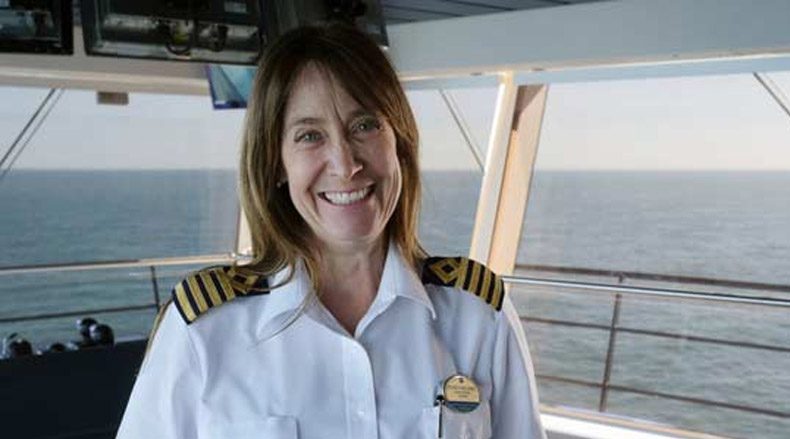 Historically speaking, boating has seen predominantly more men devote their free time to this on-water recreation than women, but that all seems to be changing. And why shouldn't it? Whether it's the beauty of the environment you're in, the numerous water sports that can be done on a boat, or simply the opportunity to re-connect with your family or friends, there is no reason for women not to enjoy one of the world's greatest pastimes.
In a recent survey on women and boating, BMF reported that there has been a surge in the population of female boaters and especially at the age of 55 or older. What could account for this increase? Women now have more opportunities to earn as much or more than their male counterparts. And while there are still wage discrepancies in some states, the trends show that the wage gap is narrowing. There simply is no greater recreation than having fun on a boat, and with a better financial outlook, women are feeling empowered to buy their own boat or yacht.
If you're new to boating, learning what kind of boat you want and how to even start may seem like a daunting task. There are resources available to help you learn the rules of the water and become comfortable with operating your new boat. Here are a few helpful tips for anyone looking to make the jump into boat ownership:
Take a boating class: Spending a little time on Google can yield a lot of free or inexpensive seminars and classes on boating. Both the U.S. Coast Guard and the U.S. Power Squadrons generally have free classes scheduled that you can attend. Most boat dealerships will even offer a certain amount of training when buying a new boat so that you feel comfortable out on the water. These classes cover everything from what the navigational beacons mean, to general boating safety for you and for children, to what kind of boating accessories are needed to comply with the law.
Spend time at a boat show: No matter what time of year it is, there is generally a boat show somewhere within a month or two. Boat Shows are a great way to spend time looking at all different types, sizes, and price ranges. Generally there is also an area of the show devoted to accessories so you can shop the best safety gear, electronics, and other toys.
Figure out how you plan to use your boat: Take some time to think about all of the different activities you plan on doing with your boat. Do you like to fish? Waterski? Entertain? Sunbathe? Or maybe you are looking for a larger yacht to do some extended cruising? Many smaller boats today are designed with the versatility for multiple outings. For example, a Boston Whaler Montauk edition can be used for fishing, anchoring up at a sandbar for the day, or cruising to dinner with a few friends.
Yacht brokers can help: Having a conversation with a licensed, professional yacht broker can really help ease the process for new boaters. Yacht brokers are paid on commission when a boat is sold, much like a real estate agent. The broker will work on your behalf with finding you the right boat and even negotiating with the current owner if it's a pre-owned vessel. The broker is then paid by the seller. Choosing a reputable and experienced broker means you get their years of knowledge about the market and the different brands for sale. Most brokers will even take time out to help you learn about your new boat.
Boating can be a tremendously rewarding activity, especially for kids. While boating can be expensive, the memories created are priceless and will last a lifetime. See you on the water!