Spring Gear to Get You Outside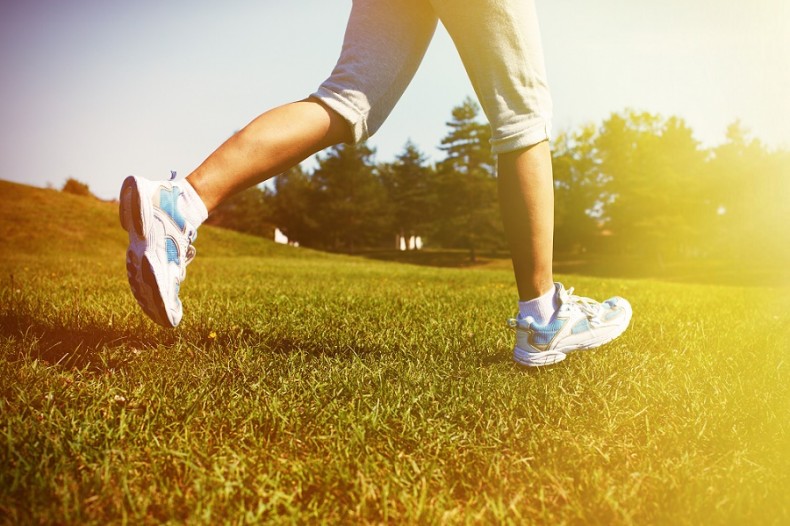 The buds are bursting and your energy is bubbling as you prepare for the promises of spring. This year, be ready for the ever changing weather with a selection of clothing and accessories that are sure to keep you comfortable and current.
For the Ladies
Mornings can be chilly before the afternoons turn hot, and deciding what to wear can be a challenge. When it's warm but not quite shorts weather, try Tommy Bahama's Millbrae Embellished Pant, made of light, comfortable linen.
Be ready for quick temperature changes with the North Face Women's Paramount II Convertible Pant. They start as a trouser, but can be rolled up to a 22-inch inseam for warmer days. When it gets really toasty, just unzip the legs and convert them to a 6-inch short.
Sudden rain showers won't dampen your day, or your clothing, if you're prepared with a trusty umbrella. Brighten your skies with the Senz Smart S Red version. It's small enough to fit into your purse, but its tough enough to withstand 60 km/h winds. Sensible and stylish? Sweet!
For the Guys
Gents, get your cool on with a pair of Costa Del Mar sunglasses. They come in a variety of shapes to make the most of your rugged jawline. Show off your fashion forward thinking by pairing it with a bright Rodd and Gunn Ashbrook button down shirt. The 100 percent cotton piece has a narrow collar, spade chest pocket and tailored fit to show off your physique.
Spring also means you can get back onto the golf course. The AG Men's Graduate Trouser is tailored, but has a relaxed waistline to keep you comfortable on the links. Add the Canyon Short and you'll be ready when your game heats up.
For Everyone
Warmer temperatures mean it's time to head to the hills, or park, for a lovely lunch on the lawn. Take along a Limited Edition Yeti Cooler, which comes in gorgeous sea foam green. Don't let the trendy color mislead you; these are some of the best heavy-duty coolers around and are perfect for picnics or hunting expeditions. Four sizes mean you can pick the best one for your favorite activities.
To enjoy your outdoor dining, bring along some tunes with the Sunnylife Beach Sounds portable media player from StBernardSports.com. It comes in yummy colors like cherry tomato, orange peel and vibrant yellow. It's both Android and iPhone compatible, so you can tune the radio or enlist your own playlist to set the mood.
Spring has sprung. As you head out to smell the roses, give yourself a fresh look with lightweight layers and bright hues.