What To Get Done During The Summer For A Cozy Winter At Home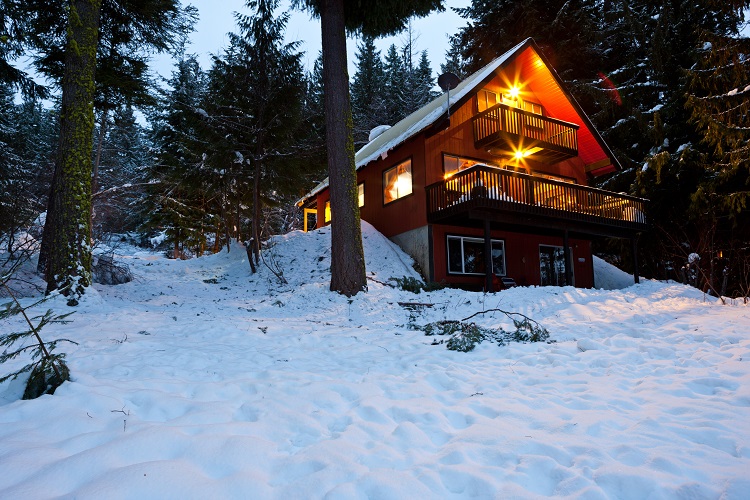 As the days get longer and warmer, it's tempting to forget all your household worries by laying in the sunshine with a cool drink; and why not? You have every right to enjoy the sun and some relaxation time. However, you don't want to venture into autumn and winter with a home and garden full of issues that you'd wish you'd sorted out before. You'll want to be snuggling up by a cozy fire, and relaxing in front of a movie on those cold winter nights, surrounded by an environment that you're happy with. Therefore, you may want to consider sorting out some of the following things while the weather is warm, and your spirits and energy are high.
Decluttering Your Space
The summer is the perfect time to get rid of your old, unwanted items, and freshen up your living space. Gather together some boxes and large bags, before going through each room of your home and cleaning out everything that hasn't been used, worn, or looked at, for more than six months. Create a sorting system of things that are no use to anyone and should be thrown away, items to give to shelters and charities, and usable pieces that you can sell in a yard or trunk sale.
Summer has the best months to hold a successful yard or garage sale and could be a fun experience for the whole family to get involved with. Not only will the weather be warm enough to sit and stand outside all day; your neighbors are likely to be walking around and enjoying the sunshine as much as you are. Encourage your kids to clean out their rooms, and to sell anything they don't need anymore, for some extra pocket money (this is always a great incentive). You'll be making some extra cash to squirrel away for the holiday season, and creating a clean and organized living environment for you and your family.
Collecting together any sentimental items, like photos, artwork, and ornaments that you don't want to throw out, will allow you to rethink how to display them and adorn various areas of your home (but, more on that later). Streamlining your home, and the objects within it will ensure that you have space for the influx of gifts and homewares you're bound to accumulate over the winter period. For a thorough guide on decluttering your home, take a look here: http://www.budgetdumpster.com/resources/how-to-declutter-your-home.php and get some inspiration. Be as ruthless as you can, and grab yourself some boxes, and a couple of spare weekends, to get the job done as thoroughly as possible.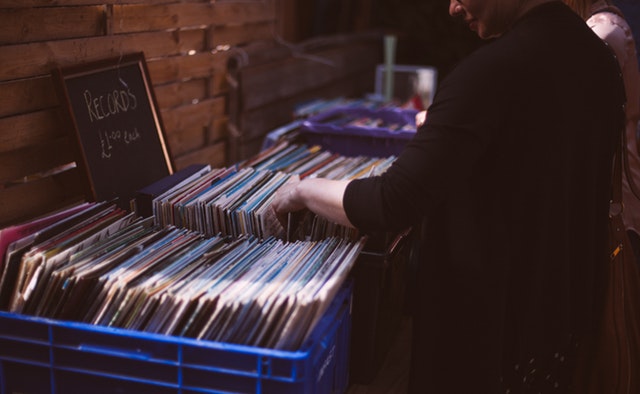 Image via here
Renovating Your House
It's worth checking over the outside of your house for any damage that the cold, stormy weather, may have caused the exterior over the last winter. Summer is the time to get on top of any existing issues, so that you won't have to deal with any leaks, damp, or draughts, through the chilly dark nights that will be coming up. If you're not confident enough to scale a ladder and check out what's happening on your roof and with your guttering, then it may be time to call in a professional. Often, experts will come and have a look, and give you a quote, free of charge; just make sure that you contact a reputable company, that can be held accountable for any work they carry out. If you're confused as to where to start, you can check out a guide to inspecting your home's exterior for damage here: http://sheinformed.com/a-guide-to-inspecting-your-homes-exteriors-for-damage/.
When it comes to the inside of your home; you may want to consider doing any larger renovations as soon as possible, and not leaving them until the colder weather draws in. Whether it's refitting your kitchen area, or retiling your bathroom suite; you won't want builders traipsing in and out of the house, leaving the doors and windows open, when it's snowing outside. You'll also want to ensure that you're able to cook delicious, warming meals, or take a hot bath, to thaw out your freezing hands and feet. If there are large renovation jobs being done over the holidays, they can also ruin the atmosphere and interior environment in your home. So, it's worth investing in the time and work over the hotter months, to ensure you get a cozy Christmas at home with your family.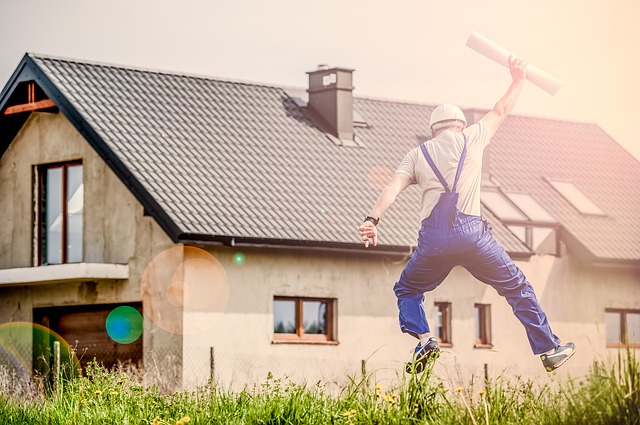 Image from pixabay.com
Organizing Your Outdoor Space
You'll want to have a beautiful outside space in the summer anyway so that you can enjoy a BBQ or two, and sunbathe to your heart's content. However, by getting your garden clear and sorted, you'll ensure that you won't have to spend any time over winter, looking out onto a depressing space, that you won't want to tackle the following summer. Taking some time out to get your hands a little dirty, will create an outdoor oasis, that will be a joy to be in and look at.
Cleaning up any debris that's fallen from your trees and plants is the best place to start: you'll want to pick up the mess and create a clear lawn for mowing, or patio area for chilling out upon. If you have a wood-burning fireplace in your home, it's worth chopping and splitting your wood during the warmer weather, and stockpiling it for cozy nights in front of the crackling flames. Invest in the right equipment for the job, and check out a log splitter buying guide, so you can ensure that you have the right one for your home. It's also important to have a dry storage area for your wood and garden equipment; so, clean out your shed or outhouse, and organize the space so that items can be easily reached. You'll be grateful that everything is secure and free from the risk of water damage when you're snuggled up inside.
Summer is also the correct time to ensure that any fruit, vegetables, and plants are all in the ground and ready to bloom during the right season. Building your raised flower beds, repotting your small fruit trees, and getting rid of any weeds, will make sure that you get your autumn batches of apples, and each plant will survive through another frosty season. Get rid of any rotting wood items in your garden, such as benches and birdhouses, and replace them in time for the chilly weather; these items not only make your garden space look inviting but also provide a function, so you'll want them in good working order all year round. Paint any wooden surfaces with waterproof, hard wearing paint or wood stain, so that they'll be protected when the rain and snows fall, and make sure there are no loose screws and hinges around, to make your make your garden as windproof as possible.
If you're planning on building any patios, or a new decking area, then do it over the summer holidays, when there's less chance of wind and rain (your builders will thank you for it). Hopefully, your fresh, new outdoor chilling areas will be ready in time for you to enjoy over your summer, and, if you've invested wisely, they'll last for years to come. Don't forget; they'd also be the perfect place to wrap up and enjoy an autumn or winter bbq on, you'll just need a patio heater and some cozy blankets!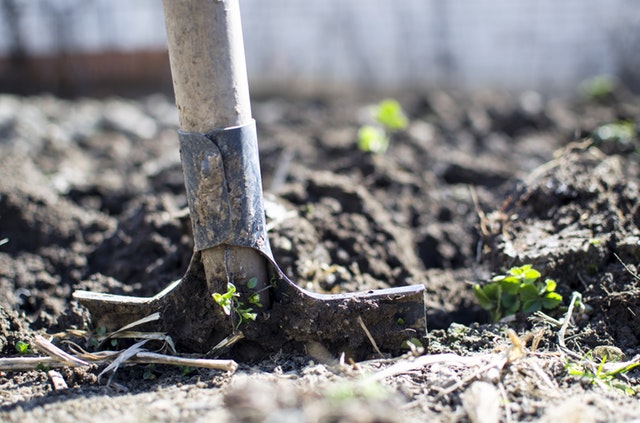 Image from PEXELS
Decorating Your Interior
So, you've decluttered, your roof has been fixed, and your garden is a dream; it's now time to focus on the spaces that you'll be spending the most time in during the cold season. Your interior environment is crucial in making you and your family feel warm, happy and secure when you've come inside out of the bleak climate. Putting some time and effort into creating a cozy atmosphere, is well worth doing before the bitter nights set in, as all you'll want to do is wrap up and relax in your living spaces. Put up any fresh wallpaper, and add a new coat of paint to any tired looking walls and ceilings; this way, your surroundings will have an immediate lift, and your habitat will be a pleasure to hang out in all year round. An updated wall space will also allow you to decorate it with some of those sentimental items that were discussed earlier. Reframing pictures and displaying them alongside your other family finds, will help to add character and warmth to your property, which will result in a cozy home. For some ideas and tips on displaying your family photographs, check out Pinterest.
Often, winter bedding, cushions, blankets, and throws, will be on offer online and inside homeware stores. Even if buying something warm and fluffy is the last thing on your mind when the sun is blazing; it's worth considering saving some money and investing in quality items when they have a discount. You'll be stocked up and ready to snuggle as soon as October hits; so buy now, and store them neatly in the closet that you decluttered beforehand.
By organizing your home and living environment now, in the traditional vacation months, you'll be able to save time, money, and a lot of unnecessary stress, on creating your perfect cozy abode when it's too late and the weather is cold. Therefore, plan ahead, and ensure that you and your family have a lovely, cozy winter at home this year.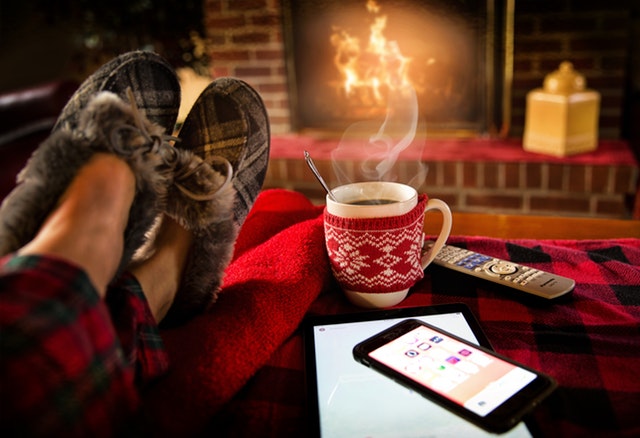 Image source: https://www.pexels.com/photo/adult-beverage-breakfast-celebration-302810/