New Year's Eve Party Ideas for Kids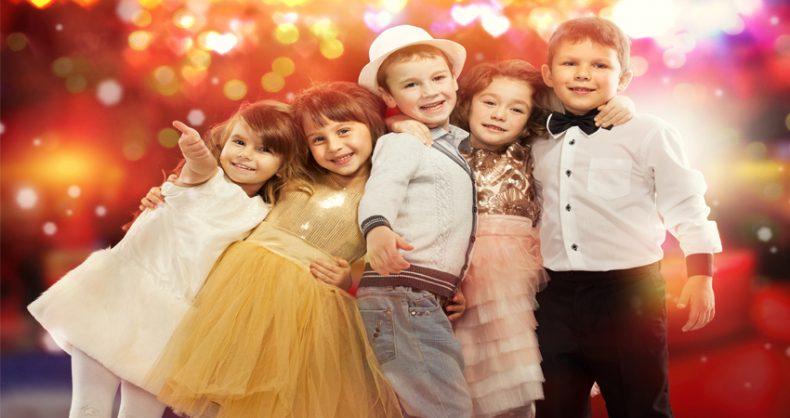 New Year's Eve shouldn't just be for adults. What if you want to throw a bash for your kids? Even if you plan to go out for a night on the town, you can still plan a fun night for the kids that they can invite their friends too. You might have to pay the sitter a little extra, but your children will never forget it. Here are a few great ideas to get the party started.
Pre-teen pajama party
Pajama parties might be the most fun for girls-only groups. And with a few pre-teens in the house, you won't need to provide too much entertainment as they'll likely entertain themselves. But you can certainly provide them with some things to help them along. Think about having a midnight pancake breakfast, movies in their sleeping bags, and maybe a craft center where they can create fun New Year's Eve party trinkets.
Early countdown
If your kids are way too young to stay up past midnight, consider having an early party with a pretend countdown before their bedtime. Look into age-appropriate party entertainment such as clowns, characters, or magic shows. And give them and their guests' party bags with snacks and small toys. Don't forget the sparkly hats and noisemakers, and be sure to keep the party the appropriate length for their age group. Toddlers tend to tucker out and get cranky after about an hour, but four to six-year-olds can probably handle closer to two hours.
Dinner and mocktails
If your kids are a little older or just prefer a more sophisticated party, why not throw a full-fledged dinner party for them and their friends? It can be a formal party for your teens or a fun dress-up party for your little ones. Let your kids help with the menu and come up with a few mocktails (fancy drinks without the liquor) to serve after dinner. You can even set up a "bar" area if you have space and clear out the living room for a dance.
Potluck
A potluck is a party for the whole family and a great way to bring people together. Invite your neighbors, extended family, or a group of your friends with kids of their own. And of course, have each family bring their favorite dish or two, and maybe a small gift for party game prizes. You can set up separate game sections for kids and adults, or you can play family-friendly like charades or scavenger hunts. Be sure to add decorations to make the event more festive. You can personalize your party by ordering a custom printed banner with something like "Jones Family New Year 2018", except with your own last name.
Take a trip
There are no rules that say you have to stay close to home for the big night. Lots of places offer family-friendly New Year's Eve parties that people of all ages can enjoy. Check your local amusement parks, zoos, and other family entertainment places for New Year's Eve events. Or book a trip a little farther from home. Consider taking your family to a tropical location or on a ski trip to enjoy the winter snow and hot chocolate by the fire. Bring along friends and have your own countdown wherever you are.
There are lots of ways for kids to enjoy New Year's Eve while keeping them in a safe, wholesome environment. Whether you spend it with them or choose to hire a sitter and dance the night away with your partner, your kids will have a blast and remember it forever.